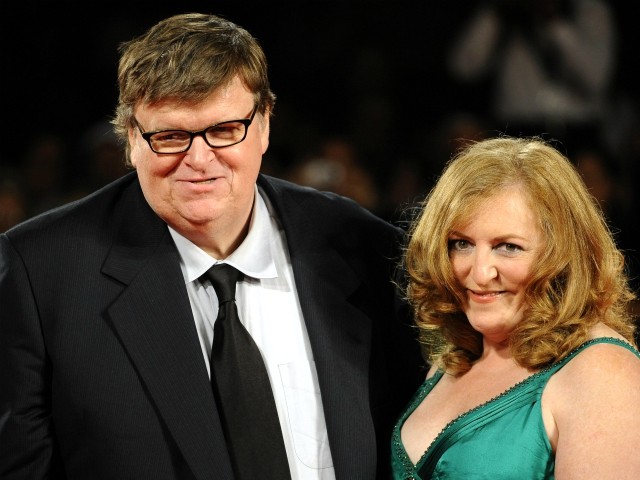 Left-wing filmmaker Michael Moore has dismissed his ex-wife's lawsuit as a "smear," as she continues to seek compensation over claims he stiffed her out of film profits.
Kathleen Glynn, who worked together with her husband on many of his hit film projects, including Bowling for Columbine and Fahrenheit 9/11, divorced Moore in 2014 after 23 years of marriage.
The pair are currently engaged in a long-running Michigan arbitration case, while earlier this month Glynn also filed a lawsuit in Manhattan Supreme Court claiming that Moore cut her out of profits for many of their joint projects.
Moore's lawyer, Kenneth Warner, accused Glynn of trying to "smear [Moore] in the press with her false allegations," describing the lawsuit as "an act of extreme disrespect to the Michigan Circuit Court."
"She gratuitously included highly personal and confidential information in her petition in an apparent effort to increase public exposure and try to embarrass [Moore]," Warner wrote.
He also claimed that maliciously "filed on September 6, 2018, the day of the world premiere of [Moore's] most recent film, Fahrenheit 11/9," not to be confused with their joint project Fahrenheit 9/11.
Claims that Moore kept the money to himself conflict with his desired image as a socialist man of the people unconcerned with pursuing his own personal fortune. In 2014, court documents revealed that Moore owns nine separate homes, including a $2 million, 10,000 square foot lakefront mansion in Torch Lake, Michigan and a Manhattan condo that was formerly three separate apartments.
Follow Ben Kew on Facebook, Twitter at @ben_kew, or email him at bkew@breitbart.com.
http://feedproxy.google.com/~r/breitbart/~3/LOFsCLo6YjQ/