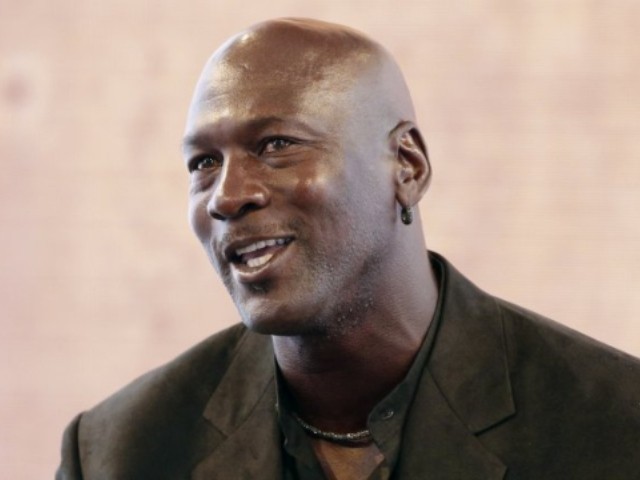 NBA legend Michael Jordan has donated $2 million to Hurricane Florence relief efforts in North Carolina, the state where he lived his young life through high school and college.
The former Chicago Bulls shooting guard and current Charlotte Hornets owner donated one million each to the American Red Cross and the Foundation for The Carolinas' Hurricane Florence Response Fund, according to Fox 8.
"It just hits home," Jordan told the media. "I know all of those places: Wilmington, Fayetteville, Myrtle Beach, New Bern, and Wallace, which is where my father is from. So quite naturally it hits home, and I felt like I had to act in a sense that this is my home."
While he was born in New York, Jordan went to high school in Wilmington, North Carolina, and then attended the University of North Carolina before joining the National Basketball Association via the 1984 NB Draft. But, even after his NBA career, Jordan returned to North Carolina after gaining controlling interests in the Charlotte Hornets in 2010.
Jordan's family still has deep ties to the Tar Heel State, including a nephew who is currently enrolled at the University of North Carolina at Wilmington.
The famed player and NBA owner hopes that his donation can help his community recover from the mass flooding suffered from Hurricane Florence.
The latest assessment of the devastation from the hurricane show that 37 people have died during the storm, 27 in North Carolina alone.
Meanwhile, winds reaching 112 miles per hour buffeted the Carolinas where over 35 inches of rain fell on the area forcing power to be cut for over 500,000 customers. The damage is estimated to be in the millions.
Follow Warner Todd Huston on Twitter @warnerthuston.
http://feedproxy.google.com/~r/breitbart/~3/hIaqFyz1wek/