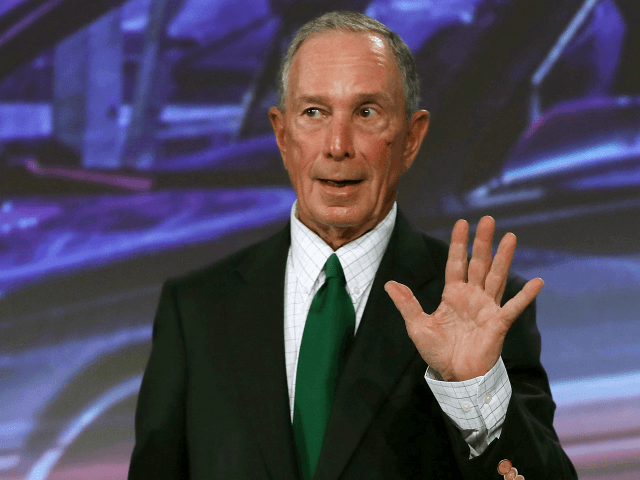 Michael Bloomberg is upping his financial support for gun control candidates by $20 million, bringing his overall funding pledge for the November midterms to $100 million.
His goal–a gun control Congress that supports climate change legislation.
On June 22, 2018, Breitbart News reported that Bloomberg committed to spending $80 million to flip the House to a pro-gun control majority.
He announced his intentions via Twitter:
Congress has failed, legislatively & constitutionally. We need new leadership that will re-assert Congress as a co-equal branch of government. In the midterm elections, I will be supporting Democrats & their bid to take over the House. My full statement: https://t.co/JWmUegL4J1

— Mike Bloomberg (@MikeBloomberg) June 20, 2018
Axios now reports that Bloomberg is raising his commitment by $20 million, which means he is prepared to spend $100 million for a gun control Congress.
Bloomberg believes his money can turn a mediocre blue wave into a seismic shift. One of his advisers said, "We want to take a Category 3 storm and turn it into a Cat 5."
AWR Hawkins is an award-winning Second Amendment columnist for Breitbart News, the host of the Breitbart podcast Bullets with AWR Hawkins, and the writer/curator of Down Range with AWR Hawkins, a weekly newsletter focused on all things Second Amendment, also for Breitbart News. He is the political analyst for Armed American Radio. Follow him on Twitter: @AWRHawkins. Reach him directly at awrhawkins@breitbart.com. Sign up to get Down Range at breitbart.com/downrange.
http://feedproxy.google.com/~r/breitbart/~3/UdmqzBC76Gg/