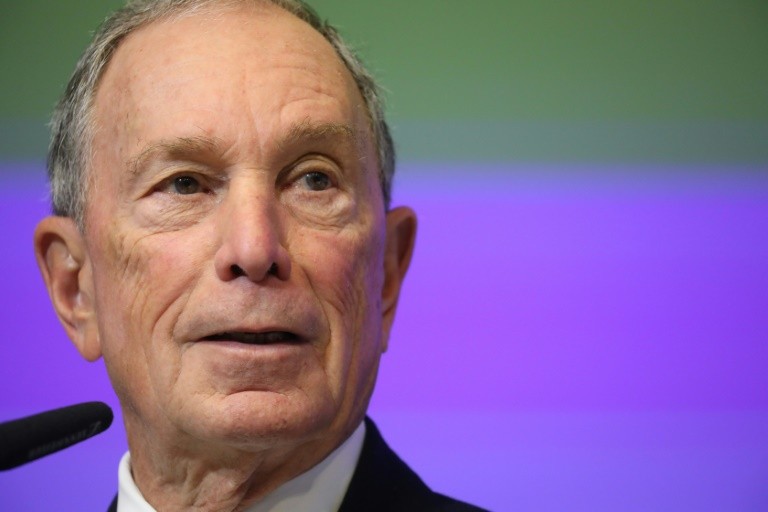 (AP) — Former New York Mayor Michael Bloomberg is donating $1.8 billion to his alma mater, Johns Hopkins University.
Bloomberg and the Baltimore university said Sunday that the gift is the largest ever to any education institution in the U.S.
University President Ronald Daniels is calling the gift "transformative." He says the contribution will allow Hopkins starting next fall to eliminate student loans in financial aid packages and commit to admitting the highest-achieving students regardless of ability to pay.
Bloomberg says America is at its best when it rewards people "based on the quality of their work, not the size of their pocketbook."
The 76-year-old founder of the global finances services company Bloomberg L.P. is among the world's richest people. He is also weighing a run for president in 2020.
Having spent a fortune to help elect Democrats this fall, Bloomberg declared lifetime allegiance to the Democratic Party and outlined an aggressive timeline for deciding whether to run for president.
"I think January, February would be about as late as you can do it and as early as you can gather enough information," Bloomberg told The Associated Press in an interview Tuesday.
The 76-year-old billionaire said his decision would have little to do with other Democratic presidential prospects. He conceded that "it's much too early to tell" whether he has a legitimate chance of winning the Democratic presidential nomination in 2020 and, with it, the chance to take on another New York billionaire, President Donald Trump.
"Thanksgiving, Christmas and then maybe a few weeks into January — that's when you really gotta sit down, talk to your advisers and say, 'Look, do I have a chance?' I think I know why I would want to run. I think I know what I think this country should do and what I would do. But I just don't know whether it's possible," Bloomberg told the AP.
He added, "If people don't seem to be warming to you, there's plenty of other ways that I can make a difference in life and say thank you to this country for what it's given my kids and me."
Should he run, Bloomberg would bring virtually limitless resources and a pragmatic governing approach to what is expected to be a massive 2020 Democratic field. Hardly a far-left liberal, he is described by his team as socially progressive and business-minded. He has spent tens of millions of dollars to promote liberal priorities on climate change, gun control and immigration.
It's unclear, however, whether there's room for Bloomberg in today's Democratic Party.
http://feedproxy.google.com/~r/breitbart/~3/Nxq-i7DyLvU/