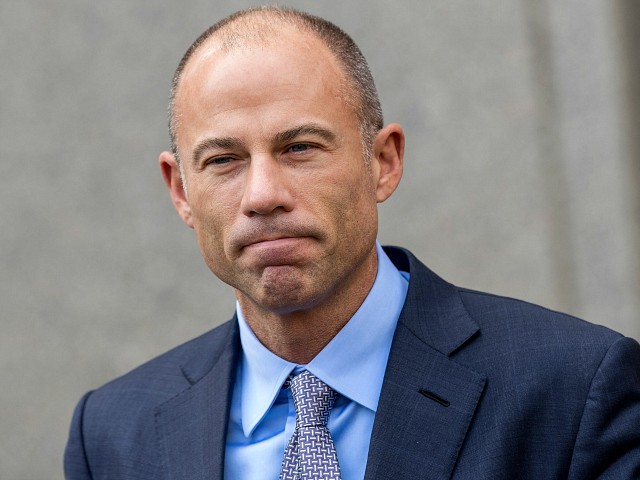 Embattled television attorney Michael Avenatti announced on Tuesday that he will not run for president in 2020.
In a statement, Avenatti said that were it not for his family's "concerns," he would run.
"After consultation with my family," the statement read, "I have decided not to seek the Presidency of the United states in 2020. I do not make this decision lightly – I make it out of respect for my family. But for their concerns, I would run."
Please see my statement below regarding 2020. pic.twitter.com/ztCfZUY6hA

— Michael Avenatti (@MichaelAvenatti) December 4, 2018
Avenatti did not elaborate on his family's concerns, but the news comes just one day after Avenatti bragged that since his arrest last month in Los Angeles for domestic violence, his chances of becoming president have gone up.
Avenatti did say in his statement that he will continue to represent porn star Stormy Daniels and "others against Donald Trump and his cronies." He added that he "will not rest until Trump is removed from office, and our republic and our values are restored." 
One wonders how many would choose to have Avenatti represent them against Trump. So for he is 0-1, and he not only lost the lawsuit he filed against the president on behalf of Daniels (who now says she didn't authorize it), she will now have to pay Trump's legal fees, which could end up well into six figures.
Thus far, according to the most recent poll, exactly zero percent of Democrat primary voters would have backed Avenatti for the nomination. That is probably due to the fact his domestic violence arrest and losing the Trump case are only the latest of his humiliations.
During the confirmation process for Supreme Court Justice Brett Kavanaugh, Avenatti was widely seen as a bumbler so desperate for the spotlight he brought forth a client who accused Kavanaugh of gang rape, which she later retracted.
On top of that, Avenatti's financial problems are mind-blowing and he actually told a reporter that he believes Democrats need to nominate a white man for president in 2020.
Follow John Nolte on Twitter @NolteNC. Follow his Facebook Page here.
http://feedproxy.google.com/~r/breitbart/~3/KkwwcUp92G4/