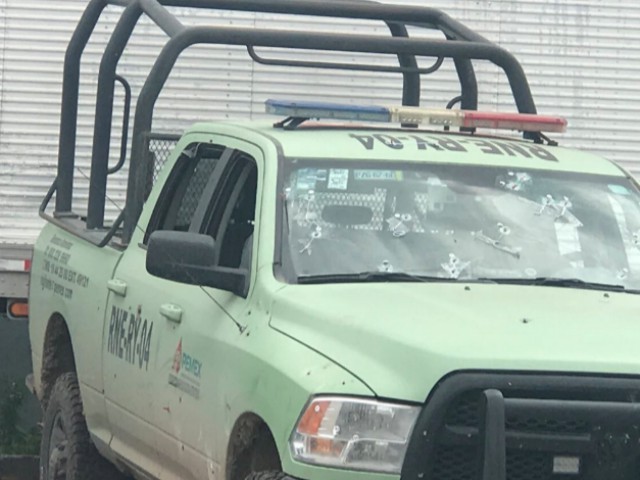 MATAMOROS, Tamaulipas – Four gas stations selling stolen cartel fuel were raided by federal authorities. Stolen fuel sales are a major source of income for Mexico's Gulf Cartel.
The gas stations were raided and shut down, yielding 182,678 liters of stolen fuel commonly known as "huachicol." According to information provided to Breitbart Texas by Mexico's National Security Commission, the case began when investigators discovered a series of pipelines around Matamoros that were illegally tapped. In recent months, Tamaulipas authorities raided several gas stations in Matamoros, Reynosa, Nuevo Laredo, and Rio Bravo where the Gulf Cartel and Los Zetas were pushing stolen fuel.
As Breitbart Texas has reported, Mexico's Gulf Cartel, Los Zetas and others like Cartel Jalisco Nueva Generacion established complex networks for fuel theft as a way to diversify their income. In the border cities of Reynosa, Rio Bravo, and Matamoros, the Gulf Cartel taps into fuel lines owned by Mexico's government-owned Petroleos Mexicanos (Pemex). That fuel is moved into a complex, underground network where criminals are able to "launder" and sell it to cooperating gas station at a discounted price. The fuel is also sold at street corners.
Breitbart Texas reported exclusively on how the Gulf Cartel attacked Pemex security teams while at the same time, silenced border state media outlets.
Last month, federal authorities clashed with a team of cartel gunmen guarding containers filled with stolen fuel in Rio Bravo. Two gunmen died in that shootout.
As Breitbart Texas reported, close to 24 U.S. companies were referenced in various lawsuits and other legal actions in connection with the purchase of fuel stolen by cartels in Mexico.
Editor's Note: Breitbart Texas traveled to the Mexican States of Tamaulipas, Coahuila, and Nuevo León to recruit citizen journalists willing to risk their lives and expose the cartels silencing their communities.  The writers would face certain death at the hands of the various cartels that operate in those areas including the Gulf Cartel and Los Zetas if a pseudonym were not used. Breitbart Texas' Cartel Chronicles are published in both English and in their original Spanish. This article was written by "J.A. Espinoza" from Tamaulipas. 
http://feedproxy.google.com/~r/breitbart/~3/RyfIzquG1oA/