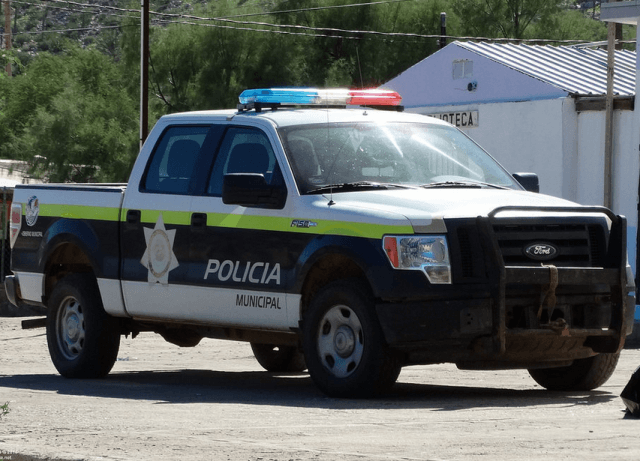 The Mexican tourist destination city of Ensenada, Baja California, broke its all-time homicide record in 2018 amid continuous cartel violence.
With the murder of an unidentified male shooting victim in colonia Villas del Mar on Wednesday, the previous record for homicides set in 2017 at 195 was matched. Ensenada Municipal Police responded to a report of gunfire in colonia Villas del Mar in the southern sector of the city. When police arrived, they located a male victim lying on the floor of a structure, suffering from gunshot wounds. Police requested an ambulance but paramedics determined the victim was already deceased; triggering an investigation from the state attorney general's office.
In the early morning hours of Thursday, two more homicides were recorded. At approximately 1:09 am, residents in colonia San Ramón reported shots heard and one individual was wounded by gunfire. When municipal police responded, they observed a red vehicle speeding from the area and later determined it was transporting a male shooting victim to a nearby medical clinic. He died from his wounds.
The second homicide occurred at approximately 4:05 am when municipal police responded to a trash dump in the Vicente Guerrero section after residents reported the sound of gunfire. They discovered one male victim deceased from gun wounds and a second living victim with shots to his legs.
Cártel Jalisco Nueva Generación (CJNG) and remnants of the Cártel Arellano Félix are aligned in their fight against warring factions of the Sinaloa Cartel's Los Aquiles and "Los Uriarte," as previously reported by Breitbart Texas.
The popular tourist city is experiencing a dramatic increase in cartel violence as rivals fight for the lucrative street-level drug market and valuable smuggling routes into the United States. The spike in homicides in Ensenada rose from 48 reported murders in 2015; 68 in 2016; and 195 in 2017.
This week, Breitbart Texas reported that an active duty Ensenada Municipal Police officer was arrested for allegedly transporting 50 pounds of methamphetamine by the Orange County Sheriff's Department in California.
Robert Arce is a retired Phoenix Police detective with extensive experience working Mexican organized crime and street gangs. Arce has worked in the Balkans, Iraq, Haiti, and recently completed a three-year assignment in Monterrey, Mexico, working out of the Consulate for the United States Department of State, International Narcotics and Law Enforcement Program, where he was the Regional Program Manager for Northeast Mexico (Coahuila, Tamaulipas, Nuevo Leon, Durango, San Luis Potosi, Zacatecas.) You can follow him on Twitter. He can be reached at robertrarce@gmail.com
http://feedproxy.google.com/~r/breitbart/~3/y13p5wnxIS0/