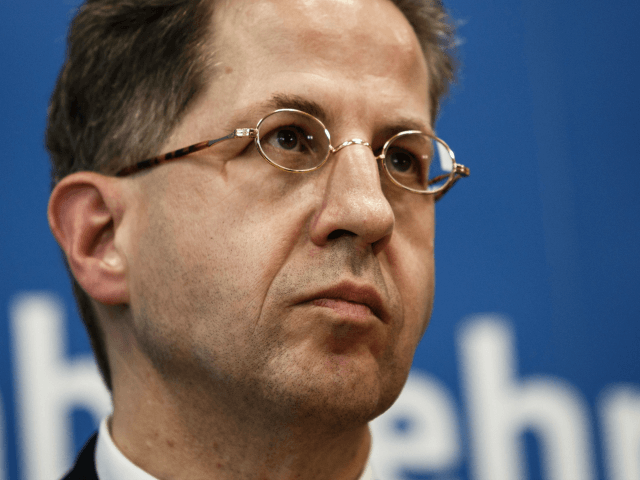 German Chancellor Angela Merkel will allegedly fire the head of the country's domestic intelligence service after he countered claims of "migrant hunts" during one of the many Chemnitz protests.
Government sources claim that the German leader has decided to relieve Federal Office for the Protection of the Constitution (BfV) chief Hans-Georg Maassen of his post following a number of incidents including his rejection of a video that allegedly showed angry demonstrators in Chemnitz "hunting" migrants following the murder of Daniel Hillig, Die Welt reports.
The sources claim that Merkel decided the fate of the spy chief over the weekend, telling several members of her coalition government that Maassen would be replaced because he had interfered with domestic politics.
While the government refused to comment on the reports, deputy government spokeswoman Martina Fietz indicated that the Tuesday meeting between Merkel, who heads the Christian Democratic Union (CDU), Social Democrats (SPD) leader Andrea Nahles, and Christian Social Union (CSU) leader and federal Interior Minister Horst Seehofer, would see the issue openly discussed.
Chemnitz: Intelligence Chief Says 'No Evidence' Anti-Migrant Attack Video Is Authentic https://t.co/VcH16UNAdt

— Breitbart London (@BreitbartLondon) September 8, 2018
According to Die Welt, Maassen, who is backed by Interior Minister Seehofer, told members of the CDU and CSU: "Horst Seehofer told me that if I fall, then he will fall."
SPD vice-chairman Ralf Stegner welcomed the reports saying: "Mr Maassen is unacceptable in his post because he has massively damaged the confidence in the security organs of our liberal democracy. This is a dangerous process in the current political situation."
Last week SPD general secretary, Lars Klingbeil, also called on Merkel to remove Maassen.
The pressure to get rid of the BfV head comes after he commented on a video following the Chemnitz protests which were in reaction to the killing of local Daniel Hillig, allegedly by asylum seekers.
The video, which many claimed showed locals "hunting" migrants was dismissed by Maassen who told German tabloid Bild: "I share the scepticism towards media reports of right-wing extremists chasing down [foreigners] in Chemnitz."
"Based on my cautious assessment, there are good reasons to believe that this was intentional false information, possibly to detract attention from the murder in Chemnitz," he added.
Maassen has also been accused of passing along unpublished information to the anti-mass migration Alternative for Germany (AfD) which now serves as the official opposition in the German parliament. He is also accused of advising the AfD on how to avoid being put under surveillance but has denied the allegations.
Follow Chris Tomlinson on Twitter at @TomlinsonCJ or email at ctomlinson(at)breitbart.com
http://feedproxy.google.com/~r/breitbart/~3/05_9ighSH-E/