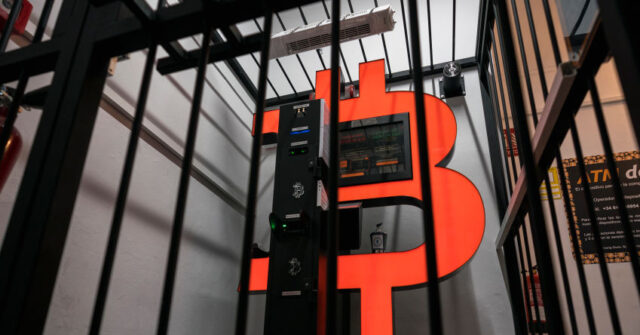 The European Parliament and the Council have reached an agreement on the new regulatory framework for crypto assets. The agreement clearly enhances consumer protection and provides legal certainty, but could deter start-ups from setting up shop and doing business in the European Union (EU), and raises serious privacy concerns.
First, new crypto licencing rules called MiCA — Markets in Crypto-Assets — applies very strict and extensive compliance requirements to obtain a license to offer crypto asset services on the EU internal market. Crypto asset service providers (CASPs) need to inform the public about pricing processes and trading volumes in real-time.
This requires a lot of technical expertise, and may be too costly for small enterprises. It doesn't come as a surprise that big financial institutions and institutional investors have welcomed this political agreement: their compliance departments and IT staff have the manpower and the resources to comply with the new rules.
Great Reset: Crypto 'Worth Nothing' but Centralised Digital Currency Is the Future – Central Bank Head https://t.co/5H6kbdiMyx

— Breitbart London (@BreitbartLondon) May 23, 2022
By bringing crypto asset transfers within the scope of the Transfer of Funds Regulation, CASPs providing custody services, i.e. which only store transactions in transit, are currently exempt under the national rules, but will now also be subject to the licensing requirements. This means that not only the sender and the receiver need to be registered, but also the entire route of the transaction. This seems to go beyond a mere anti-money laundering measure. In fact, the Commission never came forward with compelling evidence that the collection of Personal Identification Data helps in the fight against money laundering. Is this a tool to tackle money laundering or to survey the financial transactions of all, mostly law-abiding citizens?
In addition to this, crypto transfers above 1,000 euros between exchanges and unhosted wallets owned by a private individual are now automatically reported to national authorities, regardless of any money laundering or terrorist financing suspicions. In a way, it criminalizes decentralised finance, and therefore attacks the raison d'etre of crypto: to emancipate buyers and sellers of goods and services from central banks and the power of established large financial institutions. In other words: crypto has become decrypto within the EU single market.
The EU has chosen to be a legislative trailblazer when it comes to crypto regulation. However, this is not without risk. Switzerland and the Gulf states will now become increasingly attractive for SMEs and start-ups. This is especially problematic for countries like Portugal, which are desperately in need of foreign investment, and therefore adopted for themselves a very permissive regulatory framework for the crypto industry to attract business.
EU Central Banker Pushes Bitcoin Ban Under Guise of Climate Change https://t.co/BPi3iVbclv

— Breitbart London (@BreitbartLondon) December 10, 2022
Yes, the EU opts for strong consumer protection and strikes an equitable balance between strict licencing and a pro-business approach. The EU is rightly refusing to take a crypto-hostile approach like the US. However, the new EU rules seem to go beyond due diligence and transparency requirements. The focal point of the rules seems to be the surveillance of financial transactions. The crypto-community has to surrender anonymity, which is at the heart of its current competitive advantage over central bank money. Apart from the competitiveness argument, we shouldn´t downplay the issue of financial privacy and data retention.
One can argue that the fight against money laundering and terrorist financing should be fought against Islamist terrorists and the non-profit organisations that finance them, not against law-abiding citizens that are venturing into crypto for a safe store of value in times of runaway inflation and increasingly unaffordable real estate. Under the banner of anti-terrorism and anti-money laundering, the EU is rolling out a total financial surveillance state. This should be of very grave concern to anyone who takes privacy and individual rights seriously.
Dr Gunnar Beck MEP is an academic, a barrister who practices law in the United Kingdom, and a Member of the European Parliament in Germany for the Alternative für Deutschland party.
Germany Police Shut Down 'Darknet' Platform, Seize $25 Million of Bitcoinhttps://t.co/UUFpVRhjCu

— Breitbart London (@BreitbartLondon) April 5, 2022
https://www.breitbart.com/europe/2023/04/22/mep-exclusive-the-eu-is-rolling-out-a-total-financial-surveillance-state-with-crypto-regulation/