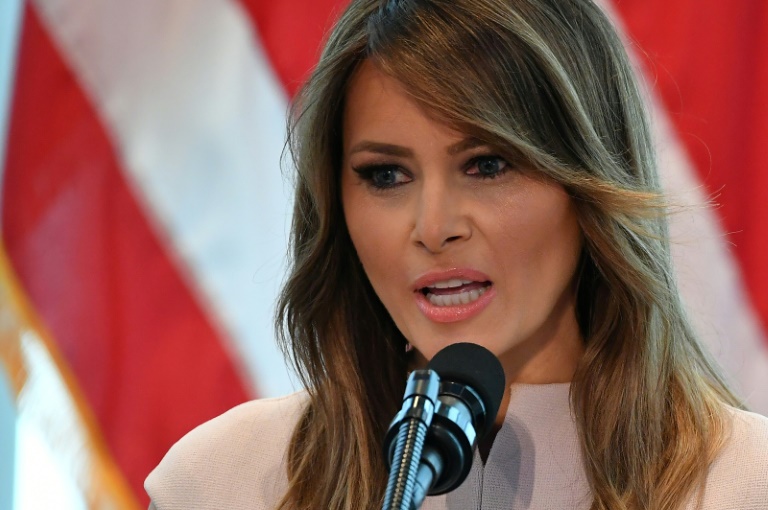 First Lady Melania Trump returned to Washington, DC, after the cabin of her plane filled with smoke.
Reporters traveling with the first lady reported that 15 minutes after the plane took off smoke was spotted in the cabin and filled with a burning smell.
Aides brought the reporters wet towels, instructing them to cover their faces if the smell was too strong. One staffer told reporters that the cause of the smoke was a malfunctioning communications unit.
The First Lady's communications director Stephanie Grisham said in a statement that the cause of the smoke was a "minor mechanical issue."
"Everything is fine and everyone is safe," she said shortly. The airplane was a Boeing C-32A.
The First Lady was traveling to Philadelphia to visit families of children affected by exposure to opioids in the womb and a neonatal intensive care nursery.
The First Lady is still expected to make the trip after a new plane is found, according to reports.
Mrs Trump led off plane at Andrews after aircraft problem forced flight to Philadelphia to be aborted. Another aircraft being readied for the flight. (Pool photo by Meghan Walsh, Fox News.) pic.twitter.com/Xyrgpc06wW

— Mark Knoller (@markknoller) October 17, 2018
http://feedproxy.google.com/~r/breitbart/~3/U1og_6g16mQ/