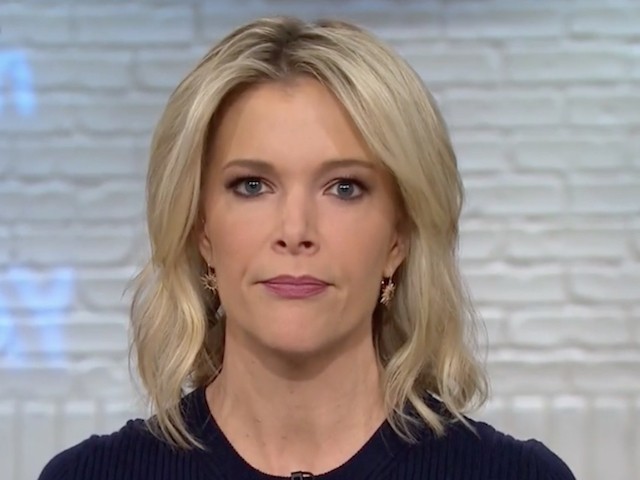 NBC's Megyn Kelly took to Twitter on Sunday morning to blast Sen. Dianne Feinstein (D-CA) for calling Christine Blasey Ford, the woman who is accusing Judge Brett Kavanaugh of sexual misconduct in high school, a "survivor of attempted rape."
Feinstein tweeted Saturday that Republicans had been "bullying" Ford in an effort to confirm Kavanaugh for the Supreme Court — echoing fellow Democrats, who also used the word "bullying." She referred to Ford as a "survivor of attempted rape" — even though Kavanaugh has denied her accusation, and every witness Ford has mentioned has contradicted her account.
It's clear that Republicans have learned nothing over the last 27 years. Bullying a survivor of attempted rape in order to confirm a nominee—particularly at a time when she's receiving death threats—is an extreme abuse of power. https://t.co/XoAcqEQF1a

— Sen Dianne Feinstein (@SenFeinstein) September 21, 2018
Feinstein also linked to a statement in which she blasted Republicans for their insistence (at the time) on holding a hearing with Ford on Monday as scheduled: "I'm shocked and appalled by the Republicans' refusal to wait 24 hours for a hearing."
In response, Kelly tweeted that Feinstein had no way to know if Ford was a survivor of attempted rape. She added that Feinstein was implicated by her own reasoning, since she sat on Ford's claims for nine weeks without bringing them forward:
A lot of nerve here from the woman who did nothing about this allegation for weeks — and by the way, you don't know if she is a survivor of an attempted rape. She may well be, but how about WE HEAR THE EVIDENCE FIRST and engage in at least a semblance of fairness? https://t.co/iobd0UWT8h

— Megyn Kelly (@megynkelly) September 23, 2018
Kelly claimed in her recent book that former Fox News chief Roger Ailes had sexually harassed her and other women, and famously confronted Donald Trump at the first Republican presidential debate in 2015 over his alleged treatment of women.
Joel B. Pollak is Senior Editor-at-Large at Breitbart News. He is a winner of the 2018 Robert Novak Journalism Alumni Fellowship. He is also the co-author of How Trump Won: The Inside Story of a Revolution, which is available from Regnery. Follow him on Twitter at @joelpollak.
http://feedproxy.google.com/~r/breitbart/~3/KI1qkuwzEP8/