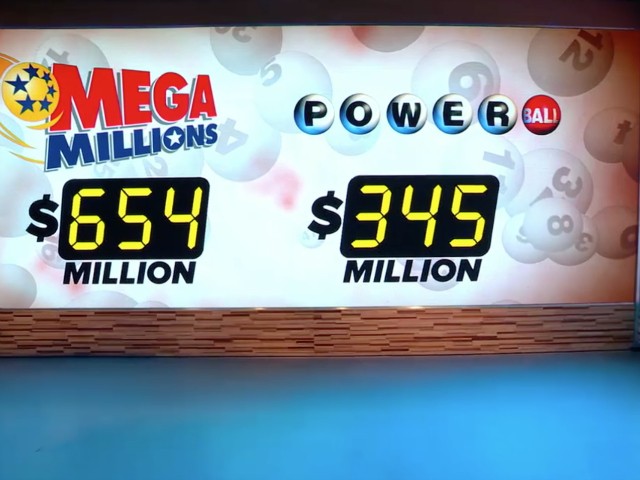 The Mega Millions lottery jackpot prize is approaching a record $654 million for Tuesday evening's drawing.
The $654 million—or $372.6 million lump sum cash—jackpot would be the second-largest prize in the lottery game's history if someone were to win Tuesday night's drawing, coming in just shy of the record $656 million prize handed out on March 20, 2012, the lottery game announced Saturday.
The jackpot has been climbing since July 24, when 11 people in California who took part in an office pool took home a $543 million prize. It was the largest prize distributed for a single ticket.
"It's so exciting for our players, and all of us, to see the Mega Millions jackpot getting so close to an all-time record level," said Gordon Medenica, lead director of the Mega Millions Consortium and director of Maryland Lottery and Gaming. "With a little luck, we may still break that record by Tuesday. And there's even more fun with $862 million in combined jackpots for Mega Millions and Powerball. Jackpot fever is definitely sweeping the country!"
The other multi-state lottery game, the Powerball, also has a jackpot with a sizable sum. Powerball officials announced that Wednesday's jackpot reached $345 million.
http://feedproxy.google.com/~r/breitbart/~3/1BopHu694us/