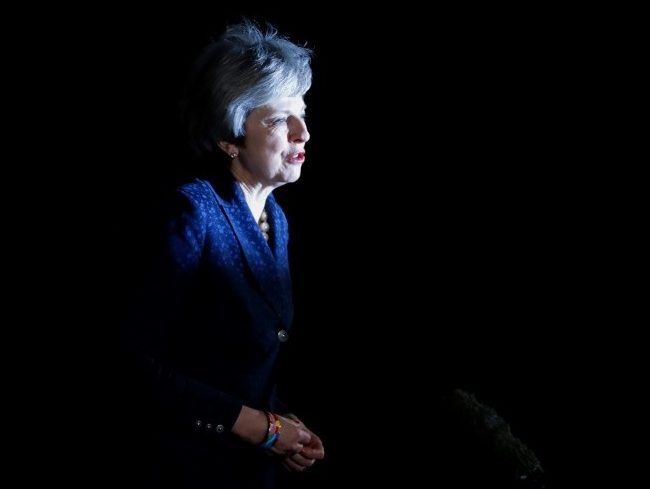 AP — Germany's foreign minister says he's relieved that Britain's governing party stopped short of creating "total chaos" in the Brexit process, but is indicating that he still sees little chance of substantial concessions to London on its European Union divorce deal.
Prime Minister Theresa May is expected at an EU summit Thursday after surviving a confidence vote by her party's lawmakers, many of whom loathe the agreement. German Foreign Minister Heiko Maas told Deutschlandfunk radio that "we now have another chance with Theresa May of her … getting a majority for this accord, which is a compromise between both sides."
Asked what could be done to secure British approval without renegotiation or legal changes, Maas replied: "Ultimately the British have to tell us that because, if there are proposals from Brussels now, no one can tell given the confusion in London whether it is enough to get a majority in the House of Commons."
8:10 a.m.
British Prime Minister Theresa May is seeking a lifeline from European Union leaders after winning a no-confidence vote triggered by Conservative lawmakers unhappy with her Brexit plan.
May will ask the 27 other EU leaders at a Brussels summit Thursday for reassurances about the Brexit divorce deal that she can use to win over a skeptical British Parliament. The British leader scrapped a planned vote on the deal this week when it became clear she would lose.
The bloc is adamant there can be no substantive changes to the legally-binding withdrawal agreement.
On Wednesday evening, May survived a vote on her leadership from Conservative lawmakers by 200-117. The victory gives her a reprieve from domestic pressure but the size of the rebellion underscores the unpopularity of her Brexit plan.
http://feedproxy.google.com/~r/breitbart/~3/SrU9BNOhR3Y/