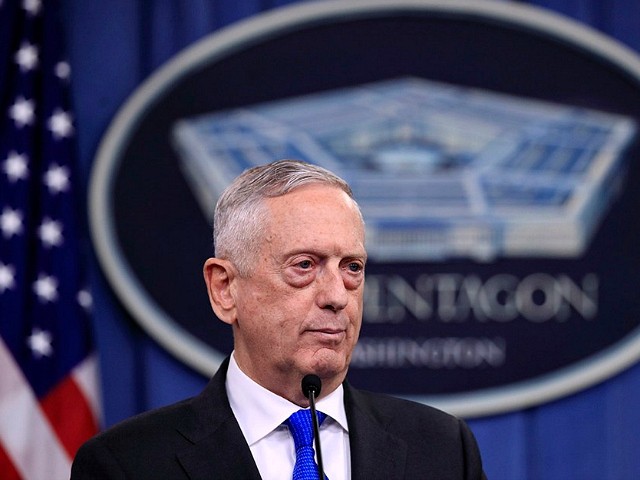 Defense Secretary Jim Mattis on Friday officially signed off on sending more U.S. troops to the nation's southwestern border ahead of a caravan of migrants headed north from Central America.
"After receiving a request for assistance from the secretary of homeland security, the secretary of defense has approved providing mission-enhancing capabilities to the Department of Homeland Security, U.S. Customs and Border Protection along the southwest border," the Pentagon announced in a statement.
"This assistance is in addition to the previously authorized support to CBP's Operation Guardian Support mission," it said.
The Pentagon already has 2,100 U.S. troops stationed at the southwest border, ordered there this year to help with an influx.
Reports that Mattis would order 800 more U.S. troops to the border broke on Thursday. The Pentagon statement on Friday did not specify how many troops would be sent.
Chairman of the Joint Chiefs of Staff Marine Gen. Joseph Dunford told reporters on Friday that the exact requirements would be developed "over the course of days." He said he anticipated the requirements would include rotary-wing aircraft, logistical support, and engineering support.
The Pentagon statement confirmed Dunford's remarks and specified that engineering support meant building temporary "barriers, barricades, and fencing":
The department will provide Defense Support to Civil Authorities with planning assistance, engineering support (temporary barriers, barricades, and fencing), fixed and rotary wing aviation support to move CBP personnel, medical teams to triage, treat and prepare for commercial transport of patients, command and control facilities, temporary housing for CBP personnel, and personal protective equipment for CBP personnel.
The statement added, "U.S. Northern Command will be in the lead for the duration of the operation and is in support of Custom and Border Protection."
http://feedproxy.google.com/~r/breitbart/~3/w08RWsa5ewI/