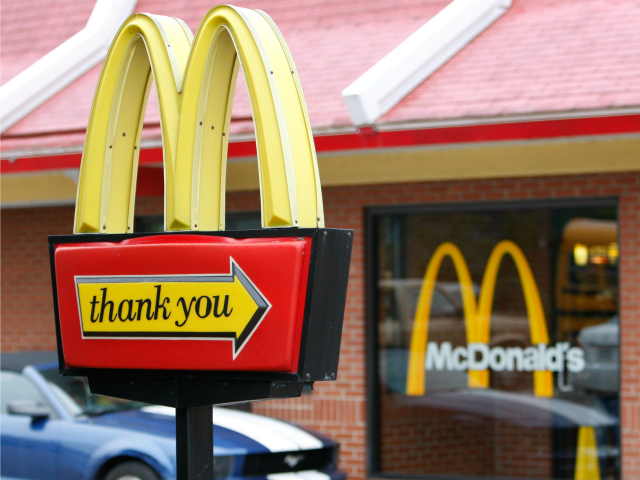 A masked gunman allegedly burst in a Birmingham, Alabama, McDonald's Saturday night only to be shot dead by a father who was dining with his two teenage sons.
AL.com reports that the incident occurred around 10:45 pm, when the restaurant manager unlocked the door to let the father and his sons exit the lobby. The masked gunman allegedly burst inside "as the door was opened…and opened fire." The father was able to pull his handgun and return fire, fatally wounding the masked suspect.
A woman who was waiting for her food at the drive-thru recalled hearing "eight or night shots ring out." She said those shots were followed by the sound of two more.
The suspect was transported to a hospital and pronounced dead.
The father and one of his sons were wounded in the exchange of gunfire but both are expected to survive.
AWR Hawkins is an award-winning Second Amendment columnist for Breitbart News, the host of the Breitbart podcast Bullets with AWR Hawkins, and the writer/curator of Down Range with AWR Hawkins, a weekly newsletter focused on all things Second Amendment, also for Breitbart News. He is the political analyst for Armed American Radio. Follow him on Twitter: @AWRHawkins. Reach him directly at awrhawkins@breitbart.com. Sign up to get Down Range at breitbart.com/downrange.
http://feedproxy.google.com/~r/breitbart/~3/RD2g7DLxWxk/