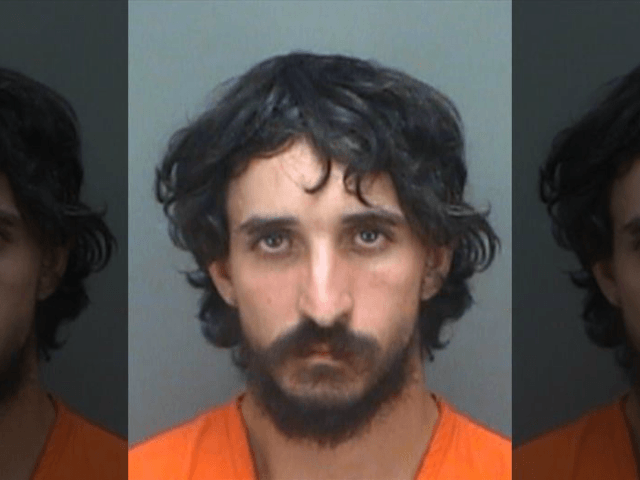 Dhimitri Andoni stopped to help a stranded driver on Thursday night, but was struck and killed by another who then stole and escaped in his vehicle.
When Clearwater, Florida, native Andoni saw a driver who had lost control of their vehicle near downtown St. Petersburg on I-275, he immediately stopped to help. Andoni's own vehicle camera recorded the good deed. According to a press release obtained by People, "shortly after stopping, the motorist was able to depart the scene and Andoni walked back to his vehicle."
It was as he was returning to his vehicle that he was struck and killed by 30-year-old Dana Thomas Byrd. "Byrd stopped along the shoulder, approached Andoni and discovered he was deceased. Byrd then entered Andoni's vehicle and fled the scene of the crash," the press release said.
"Byrd stopped after the impact happened," Highway Patrol spokesman Steve Gaskins told the Washington Post. "He figures out that [Andoni is] dead, gets into his car and drives off. It couldn't be any more of a weird situation than that." Gaskins said "we have a GoPro video of basically the victim pulling over to help, getting struck, the guy stealing his car, dropping it off, the whole nine yards," he said.
Byrd later abandoned Andoni's car—with his wallet inside—at Engineer Sales in St. Petersburg. He was arrested on Friday, held on a $100,000 bond. This is the 17th time Byrd has been arrested in Pinellas County alone, for charges that include "driving under the influence, retail theft, domestic battery, child neglect and violation of probation."
Police have requested that the unidentified individual who Andoni assisted contact the Florida Highway Patrol.
http://feedproxy.google.com/~r/breitbart/~3/IbGpdnCWkqk/