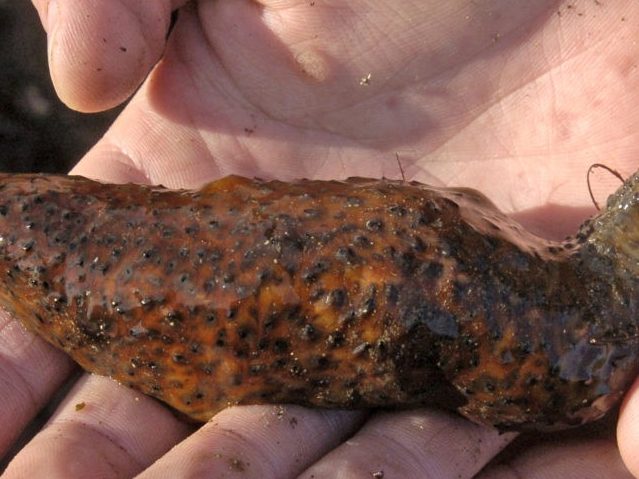 A judge sentenced the owner of a seafood company in Washington state to two years behind bars Friday for overharvesting $1.5 million of sea cucumbers.
The judge also ordered Hoon Namkoong, 62, to pay the government a $1.5 million fine and serve three years of supervised release for the illegal harvest.
Namkoong pleaded guilty before U.S. District Court in Seattle to underreporting 250,000 pounds of sea cucumbers purchased from various fisheries in the Puget Sound between 2014 and 2016.
Namkoong's company, Orient Seafood Production, then sold the excess sea cucumbers to customers in the U.S. and Asia.
U.S. Attorney Annette Hayes told the Associated Press the illegal harvest did serious damage the Puget Sound ecosystem.
"This illegal activity damages the health of the Puget Sound ecosystem by endangering the sustainability of the sea cucumber population," Hayes said. "Illegal harvesting undermines quotas designed to protect the resource and keep the Sound healthy for our children and generations to come."
The long, tube-shaped, bottom-dwelling creatures are part of the sea urchin family and are used in Chinese and southeast Asian cuisine.
http://feedproxy.google.com/~r/breitbart/~3/y5xU1vm9cPg/