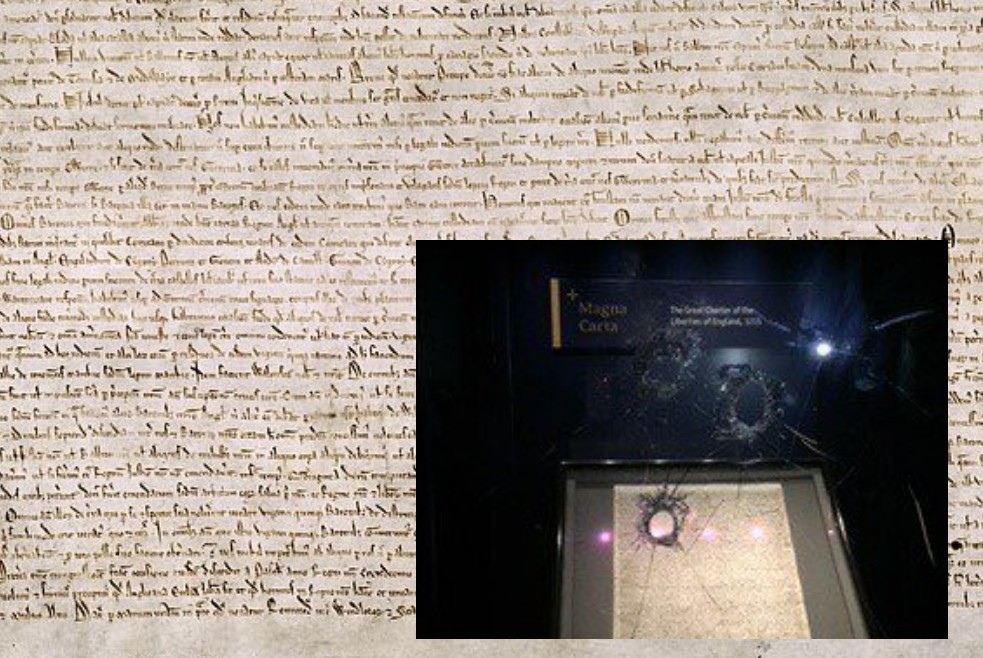 A man was tackled to the ground and placed under citizen's arrest in the ancient English cathedral town of Salisbury Thursday afternoon after he repeatedly struck a glass case containing an original copy of the Magna Carta, it is alleged.
The attack, which is being reported as either an attempted theft or vandalisation of the priceless document, took place inside Salisbury Cathedral, where it is on display. A 45-year-old male has been arrested following the incident, there were no injuries, and the Magna Carta was not damaged.
Witnesses told local newspaper the Salisbury Journal that a hammer-wielding man struck the case and was tackled to the ground by two bystanders, who performed a citizen's arrest while waiting for police to arrive. Visitors to the Cathedral were evacuated after the fire alarm was pulled.
A cathedral spokesman said: "We can confirm that at the end of the afternoon yesterday, a man attempted to break into the case which houses Magna Carta in the Cathedral's Chapter House. He was arrested by police shortly afterwards and taken into custody.
"We are very relieved that no one was hurt during the incident and that the Magna Carta itself is undamaged. We are very grateful to all who dealt with the situation so swiftly and effectively.
"We are very sorry that, for the time being, our copy of Magna Carta will not be available to visitors and will have it back on display as soon as we can."
The 1215 Great Charter, or Magna Carta, is a key document in the history of the development of liberty in the Anglophone world and is particularly revered in its native United Kingdom and the United States, where it is regarded by some a historic forerunner to the Declaration of Independence.
Four copies of the original document are known to survive, and reproduction copy is on display in the U.S. Capitol building in Washington D.C.
http://feedproxy.google.com/~r/breitbart/~3/1Avsun8HGc8/