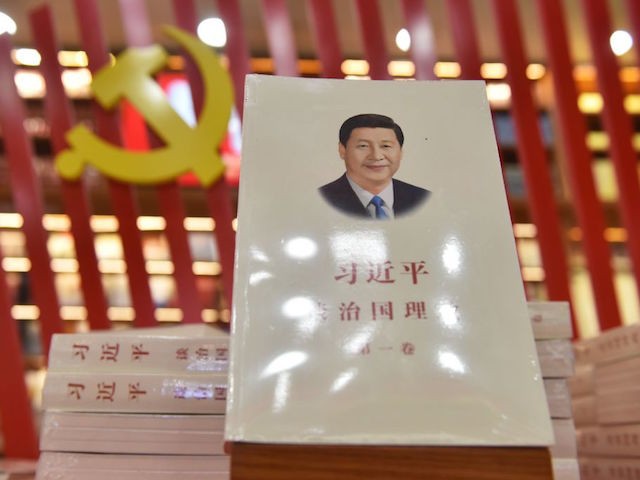 Maldives President Ibrahim Mohamed Solih revealed on Monday that the island nation could not get out of its financial agreements with China despite Bejing building infrastructure projects inside the island nation at higher prices than initially quoted.
"We believe that most of these projects are at inflated prices, and so we are looking at them," Solih's new finance minister Ibrahim Ameer told reporters in New Delhi, a visit that marks the South Asian country's effort to resuscitate its relationship with China's regional rival India, according to Reuters.
Despite the higher prices, Ameer acknowledged that the Salih administration could not rescind the agreements, noting the Beijing has already completed many.
"We cannot do much in terms of renegotiation but going forward our objective would be to reduce the cost of our infrastructure projects," he proclaimed.
Solih took office this month and is expected to end the cozy relationship the Maldives developed with China under his predecessor Abdulla Yameen, recently described by the South China Morning Post (SCMP) as "the strongman president who many believed was in Beijing's pocket."
On Monday, the Solih administration's new finance minister announced that the island nation is reviewing contracts awarded by Yameen, most of which reportedly went to Chinese firms and are believed to have left the Maldives in debt.
The U.S. has repeatedly accused China of engaging in "predatory" lending practices, particularly in Africa, describing it as a hallmark of Beijing's investment strategy on the continent, an accusation the Asian giant denies.
Last month, U.S. President Donald Trump signed a bill into law to revamp America's investment efforts in Africa to counter what the United States considers to be "predatory" economic practices across the continent at the hands of China.
As the new leader took office in mid-November, Channel News Asia reported, "Maldives' President-elect Ibrahim Mohamed Solih takes office … seeking help from India and the United States to climb out from under a mountain of Chinese debt that his predecessor racked up in a breakneck development of the coral islands."
On Monday, Reuters added:
During a five-year building spree, China built a sea bridge connecting the capital city of Male to the main airport on another island and is developing the airport itself as well as building mass housing on land reclaimed from the sea.

But finance minister Ibrahim Ameer told reporters during a visit to New Delhi that his officials had spend the first week in office trying to reconcile loans that the previous government took for these projects and the sovereign guarantees that it gave for them…One of the projects was a hospital in Male awarded to China which had already run up a cost $140 million, far more than a rival offer $54 million that was originally made, Ameer said.
As part of its ambitious Belt and Road Initiative (BRI), which the U.S. considers a threat and vehicle for Beijing's predatory economic practices, "China has built ports, bridges and highways in countries stretching from Bangladesh, Nepal, Sri Lanka, and its ally Pakistan," Reuters noted, adding:
But of late it has faced criticism that many of its massive projects costing millions of dollars are pushing the smaller countries into debt.

India, which has been traditional partner for most of the South Asian countries, has in addition viewed the expansive Chinese diplomacy as aimed at securing an outpost in some of the island nations such as Sri Lanka and the Maldives.
China's rivalry with India has extended to the Maldives, a strategic region, Voice of America (VOA) reported recently, noting last week: "Optimistic of regaining ground lost to China in the Maldives in recent years, Indian Prime Minister Narendra Modi flew in to the Maldivian capital, Male for the swearing-in of Ibrahim Mohamed Solih as president, who won a surprise victory in September. Modi was the highest-ranking foreign leader at the ceremony held on Saturday."
The new administration's foreign minister Abdulla Shahid reportedly assured New Delhi that his country plans to return to an "India First" policy.
Beijing has dismissed allegations it is pushing the Maldives towards debt, adding that it hopes the new government will continue to work with China.
http://feedproxy.google.com/~r/breitbart/~3/BwxKd2aP1KY/