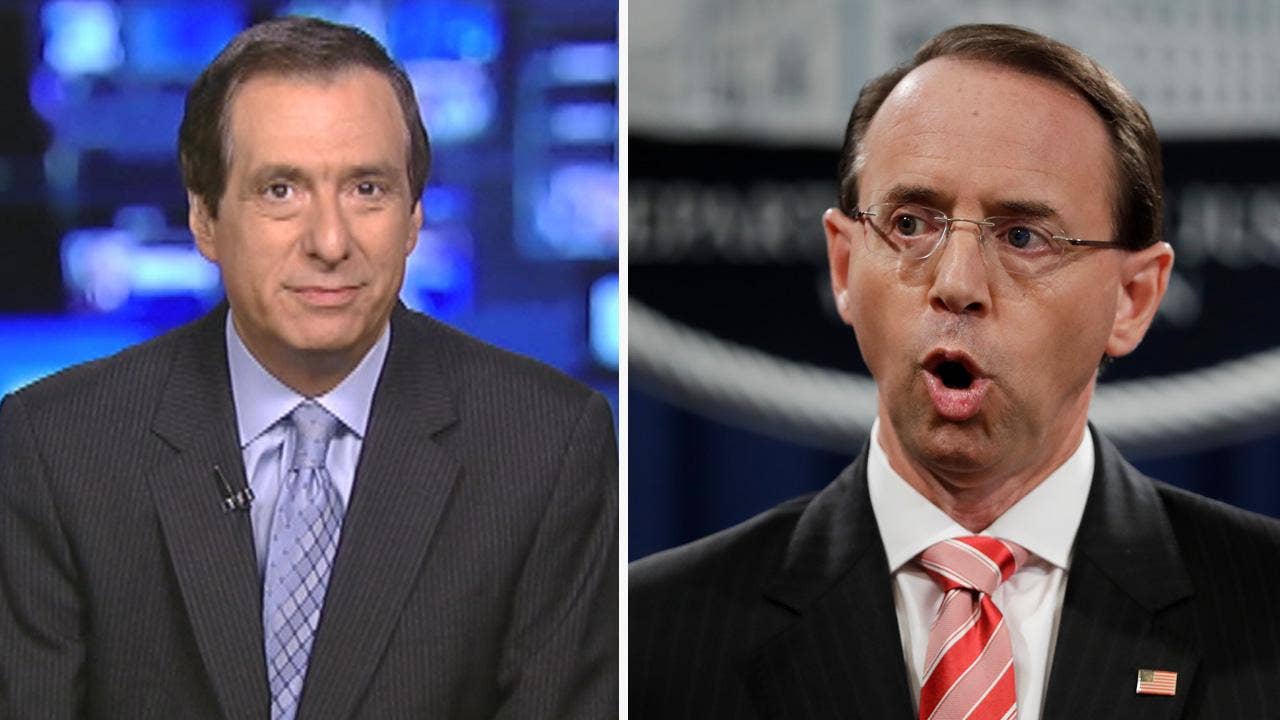 The second accusation of sexual misconduct against Brett Kavanaugh, published by the New Yorker, strikes me as highly problematic.
The New York Times, having investigated the same allegation for weeks, chose not to publish anything because it could not corroborate the story told by the woman, Deborah Ramirez. And the New Yorker has no first-hand corroboration for her charge that Kavanaugh exposed himself to her at a party.
I say this as an admirer of Ronan Farrow, the story's co-author, whose meticulous reporting has exposed sexual misconduct by Harvey Weinstein, Les Moonves and New York's ex-attorney general Eric Schneiderman, among others. But I don't believe this piece, which acknowledges its numerous holes and published against a ticking clock, is up to his usual standard.
Politically, though, it is a setback for Kavanaugh's Supreme Court nomination. The accusation by Christine Ford of a drunken assault in high school, whether it can be proven or not, was the sole focus of the furor, headed for a televised showdown Thursday after her tentative deal to testify. It seemed to be a one-off in an otherwise largely unblemished career.
But now, those who choose to believe Ramirez can say there's a pattern of bad behavior by President Trump's nominee. The Dianne Feinstein Democrats, having gotten Chuck Grassley to agree to the Ford hearing, are now calling for further delay. And Michael Avenatti, the Stormy Daniels lawyer, says he's representing another woman with allegations against Kavanaugh (though he sometimes teases and doesn't deliver). All of this is muddying the confirmation waters.
In the article by Farrow and Jane Mayer, Ramirez describes an alleged incident when she and Kavanaugh were students at Yale in the early 1980s. But here is the flashing red light that affects every subsequent word of the piece:
"She was at first hesitant to speak publicly, partly because her memories contained gaps because she had been drinking at the time of the alleged incident. In her initial conversations with the New Yorker, she was reluctant to characterize Kavanaugh's role in the alleged incident with certainty."
It was only after "six days of carefully assessing her memories and consulting with her attorney" that Ramirez felt "confident" enough to make the charge against Kavanaugh.
Gaps. Drinking. Six days.
To say that this makes her account suspect is a huge understatement.
Now check out what The New York Times says in reporting on this:
"The Times had interviewed several dozen people over the past week in an attempt to corroborate her story, and could find no one with firsthand knowledge. Ms. Ramirez herself contacted former Yale classmates asking if they recalled the incident and told some of them that she could not be certain Mr. Kavanaugh was the one who exposed himself."
The Times did the right thing in not publishing. (Farrow says the paper couldn't have published because Ramirez was talking to the New Yorker exclusively.)
And Kavanaugh says in a statement: "This alleged event from 35 years ago did not happen. The people who knew me then know that this did not happen, and have said so. This is a smear, plain and simple."
In Ramirez's account, she had been drinking at the party in Lawrence Hall and was on the floor, "foggy and slurring her words," as two male students egged on Kavanaugh. (Both of them, who were not named, said they had no recollection of such an incident.)
"A third male student then exposed himself to her. 'I remember a penis being in front of my face,' she said. 'I knew that's not what I wanted, even in that state of mind.' She recalled remarking, 'That's not a real penis,' and the other students laughing at her confusion and taunting her, one encouraging her to 'kiss it' …
"She remembers Kavanaugh standing to her right and laughing, pulling up his pants. 'Brett was laughing,' she said. 'I can still see his face.'"
A terrible incident, if true. But now to the question of corroboration.
The New Yorker "contacted several dozens of classmates of Ramirez and Kavanaugh" and "has not confirmed with other eyewitnesses that Kavanaugh was present at the party."
A big fat zero.
All the magazine has is a second-hand account, a classmate "who declined to be identified," who "said that another student told him about the incident either on the night of the party or in the next day or two."
That seems pretty weak.
Oh, and for those who think this looks partisan, Farrow told "Good Morning America" that Ramirez "came forward because Senate Democrats came looking for this claim. She did not flag this."
Farrow defended the piece in a round of morning show interviews, telling George Stephanopoulos that Ramirez's memory gaps are "extremely typical with these stories when you are dealing with drama and alcohol." He told CNN's "New Day" the article has "a strong evidentiary basis."
I'm not automatically dismissing Ramirez's allegation, but given the problems with her account, it will inevitably be used to cast Ford's accusation as part of an eleventh-hour hit job, especially since Feinstein sat on Ford's letter for months.
Kellyanne Conway told "CBS This Morning" that "this is starting to feel like a vast left-wing conspiracy." (For younger readers, she's playing off Hillary's famous right-wing conspiracy remark after the Monica Lewinsky story broke.)
The media are reacting more cautiously to the Deborah Ramirez account than to the Christine Ford accusations. Maybe it will wind up going nowhere, if it doesn't delay Thursday's Ford hearing and the GOP pushes for a vote soon afterward.
That, in turn, will be up to the three or so wavering Republican senators whose votes will either ensure or derail Kavanaugh's ascension to the Supreme Court.
http://feeds.foxnews.com/~r/foxnews/politics/~3/s10k0MVphLY/major-problems-with-new-yorkers-second-kavanaugh-accuser-blunt-impact.html