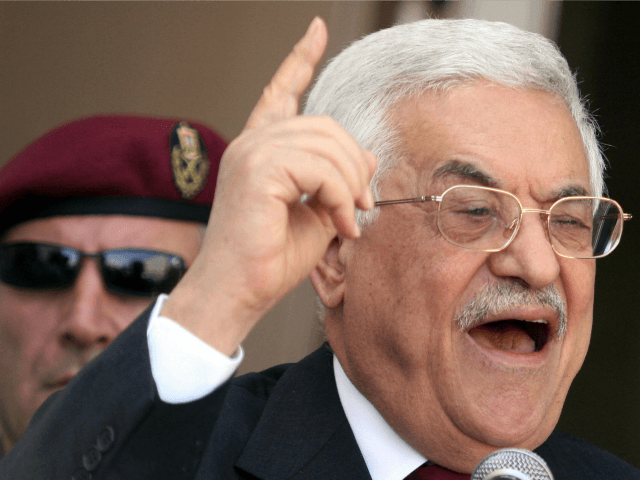 TEL AVIV – Palestinian Authority President Mahmoud Abbas has announced that he will host a conference on Wednesday on the sidelines of the United Nations General Assembly with the aim of devising a scheme to scuttle the Trump administration's plan for peace, an Israeli TV report said.
According to Channel 10, Abbas has invited representatives from 40 global organizations and countries including Russia, China, France, the UK and Germany to attend the event.
"All members of the UN Security Council were invited other than the US," the Axios news site reported. Israel was also not invited. The event is set to take place at the Grand Hyatt hotel under the name, "Salvaging the Two-State Solution, Defending the International Rules-Based System."
A document given to invitees said the conference would focus on combating threats to the two-state solution supposedly posed by Israeli settlement building in the West Bank and finding ways to protect UN agencies for Palestinians, including the refugee agency UNRWA, which the Trump administration recently stopped funding. The document also said the meeting would seek steps to resume peace talks based on the two-state solution and UN resolutions.
The document claims President Donald Trump's attitude to the Israeli-Palestinian peace process is part of his plan to undermine the post-World War II world order, the TV report said. The way to counter this would be preserving the vision of the two-state solution, according to the document.
The London-based Arabic daily Asharq Al-Awsat reports that Abbas' forthcoming UN speech is expected to either call on the international community to save the two-state solution or condemn its "burial."
Israel has been ordering its emissaries in embassies all over the world to lobby states not to join the meeting.
The Palestinians have said they expect senior diplomats, but not foreign ministers, to attend.
On Monday, Abbas met with European Union foreign affairs chief Federica Mogherini in New York. Mogherini and EU commissioner Johannes Hahn will host a meeting on the sidelines of the General Assembly Thursday on the future of UNRWA.
On Sunday, during a meeting between Jordan's King Abdullah and Secretary of State Mike Pompeo in New York, the Jordanian king said a two-state solution is the only viable solution to peace. He added that continued support for UNRWA is incumbent on the international community.
"The international community must bear its responsibility to provide the support required by UNRWA in order to continue to provide services to more than 5 million Palestinian refugees in the fields of education, health and relief," said the Jordanian king.
Last week, the Palestinian mission in Washington was shuttered as a result of suspended ties between the U.S. and PA.
http://feedproxy.google.com/~r/breitbart/~3/POH_wLLGWCM/