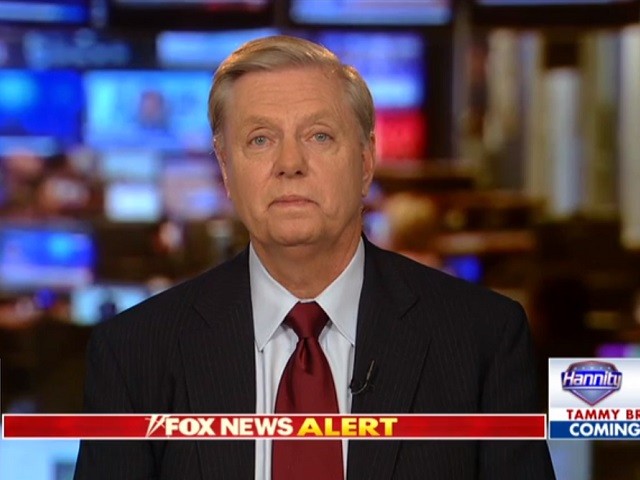 Friday on Fox News Channel's "Hannity," Sen. Lindsey Graham (R-SC) applauded his Republican colleague Sen. Susan Collins (R-ME) for her speech outlining why she was going to vote in the affirmative for Brett Kavanaugh's confirmation to the Supreme Court.
Graham's called Collins' speech "historic" and credited her with thwarting the deterioration of the U.S. Senate and the country's judiciary.
"It's historic. It changed the trajectory of where we're headed in the Senate in terms of confirming judges. She adopted the rule of law, rejected the rule of the mob. And if I had to tell somebody a good reason to vote for Judge Kavanaugh, I would ask them to look at Susan's speech. It was incredible in detail, forcefully delivered. She didn't look like she was pained. She hated what happened to the process, but she was confident that Judge Kavanaugh was the right guy at the right time. So, I think she saved the Senate and the judiciary from sliding into the abyss.
Follow Jeff Poor on Twitter @jeff_poor
http://feedproxy.google.com/~r/breitbart/~3/GPt6I6AuBEo/