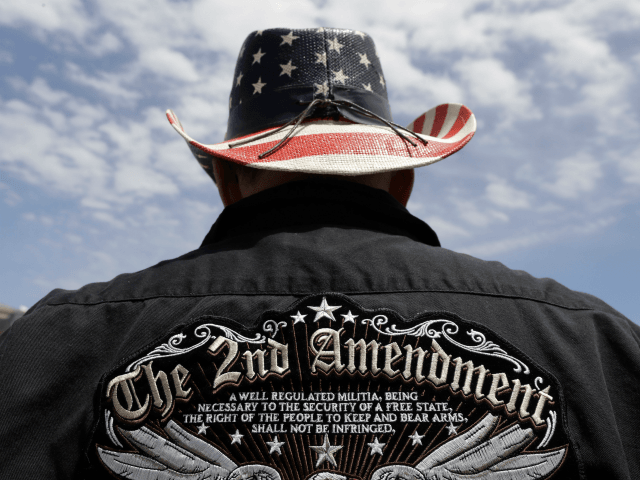 Liberal billionaires like Michael Bloomberg, Tom Steyer, and others, are donating hundred of millions of dollars in hopes of helping Democrats beat pro-gun Republicans in the coming mid-term elections.
On September 28, 2018, Breitbart News reported that Bloomberg added $20 million to his original pledge of $80 million, thereby dedicating $100 million to flipping enough seats for a pro-gun control Congress.
Fox News reports that Steyer is ready to go stride-for-stride with Bloomberg. Steyer has already spent $41 million and prepared to spend a total of more than $110 million to see Congress flipped.
Like Bloomberg, Steyer has been working at flipping Congress for some time. On March 13, 2018, Florida Public Radio reported that Steyer had begun pouring millions in Florida races for the purposes of registering young voters who "will help elect pro-gun control politicians in the midterm elections."
Steyer is also open about his goal of impeaching President Trump.
Democrats are also receiving help from billionaire Donald Sussman, James Simons, and Reid Hoffman.
Hoffman donates less money than the other billionaires–giving millions instead of hundreds of millions–but he gets the most out of every dollar by using his donations in very specific ways. Those ways include purchasing unorthodox political ads to appeal to millennials and non-traditional voters.
AWR Hawkins is an award-winning Second Amendment columnist for Breitbart News, the host of the Breitbart podcast Bullets with AWR Hawkins, and the writer/curator of Down Range with AWR Hawkins, a weekly newsletter focused on all things Second Amendment, also for Breitbart News. He is the political analyst for Armed American Radio. Follow him on Twitter: @AWRHawkins. Reach him directly at awrhawkins@breitbart.com. Sign up to get Down Range at breitbart.com/downrange.
http://feedproxy.google.com/~r/breitbart/~3/Ju9DhA_UqH4/