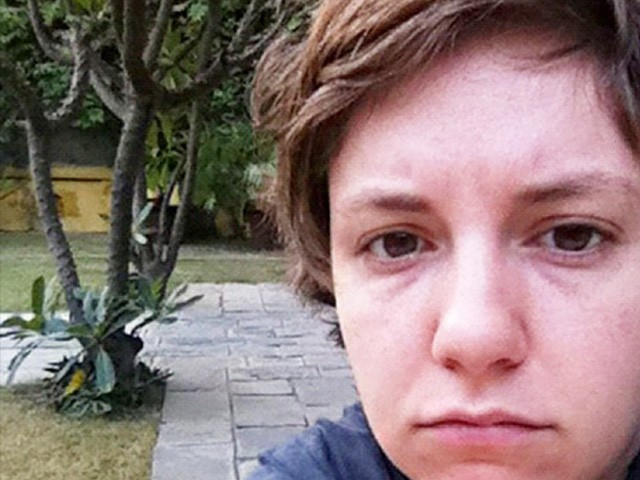 Actress and left-wing activist Lena Dunham suggested in a recent Instagram post that the Senate testimonies of Christine Ford and Justice Brett Kavanaugh may have "activated" her fibromyalgia pain.
"On the day after Dr. Ford's testimony I awoke with a start at 3am. It felt like every cell in my neck was singing. My ankles and wrists were weak and my fingers didn't do their assigned job," Lena Dunham wrote in a post describing her experience with fibromyalgia and chronic pain.
"Yesterday I felt like I was suspended in gel, and when I meditated a line of pain zipped from my neck to my foot. I'm sorry if I don't answer your text or email, or if I can't show up the way someone else would. I appear to be totally able bodied but it's complex, and I am just trying to do everything required to maintain a life of joy and service," her post also read.
Dunham's Instagram has long been full of very personal posts.
The Girls star released a number of nude photographs of herself on Instagram in August.
"holy shit it's been so tiring to be a woman!" she captioned the post.
***WARNING NUDITY***
Dunham also once wrote a lengthy post celebrating how she gained 24 pounds in July.
The 32-year-old wrote that when she was 138 pounds she was "complimented all day and propositioned by men," but felt unhealthy being that skinny. Now that she was 162 pounds, she writes that she is "happy joyous & free, complimented only by people that matter for reasons that matter, subsisting on a steady flow of fun/healthy snacks and apps and entrees, strong from lifting dogs and spirits."
"As I type I can feel my back fat rolling up under my shoulder blades. I lean in," she concluded the post.
http://feedproxy.google.com/~r/breitbart/~3/gTebEL9tKfI/