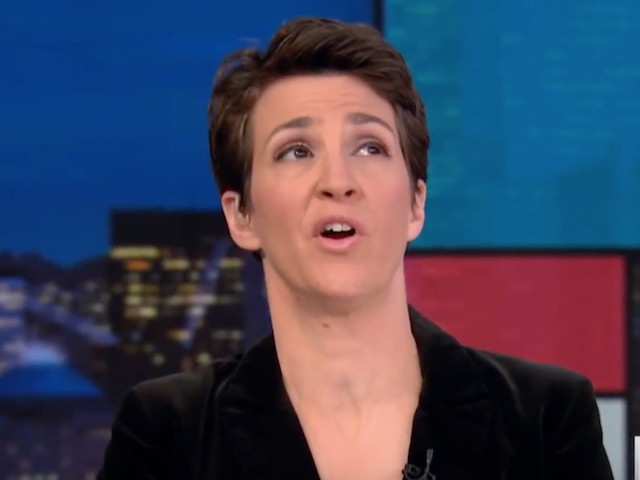 Following the week after the midterm elections, ratings for left-wing MSNBC commentator Rachel Maddow and CNN have seen marked increases.
During the week of November 12-18, Adweek reports that Rachel Maddow had "the most-watched show on cable news for the week" and that she "lifted MSNBC to across-the-board growth in total viewers (+6 percent in prime time / +8 percent in total day) vs. the comparable week in 2017."
Adweek also reports that CNN had a good week:
It posted double digit growth vs. the comparable week in 2017, +26 in total prime time viewers and +13 percent in total day viewers. The network also beat MSNBC among adults 25-54 across the 24-hour day.
CNN's year-over-year growth here contrasts the weekly year-over-year drops that have become commonplace since the beginning of 2018.
Fox News, as usual, beat the two liberal networks in terms of total viewers, but the uptick in interest in CNN and MSNBC is noteworthy.
Television ratings are an imperfect science, but the fact that viewers are tuning into networks like MSNBC and CNN seems to indicate that left-leaning Americans are feeling triumphant following the midterm elections.
Democrats won almost 40 seats, taking control of the House of Representatives, and while Republicans won victories in Florida and Georgia, the left did everything they could to stir up controversy and drag the process out.
However, this new energy on the left may be short-lived. Major divisions in the party are apparent, as Alexandra Ocasio-Cortez captures the heart of the far-left and establishment Democrat Nancy Pelosi fights for the speakership.
http://feedproxy.google.com/~r/breitbart/~3/bfavhamvmCY/