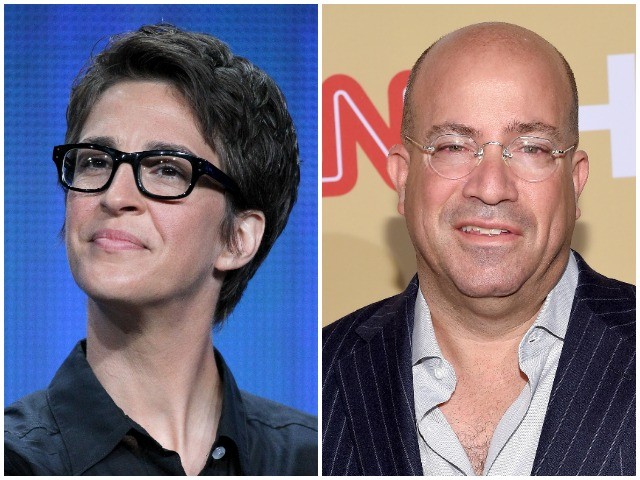 If TV ratings are any indication, many on the left are losing steam following the a string of victories for President Trump.
Not only did CNN suffer another embarrassing year-over-year ratings drop last week, but even the usually popular left-wing favorite The Rachel Maddow Show on MSNBC was beat by several Fox News programs from different time slots.
According to AdWeek, Fox News' Hannity was the number one rated program for cable news, followed by The Ingraham Angle and Tucker Carlson Tonight.
Fox News programs The Five and Special Report with Bret Baier also beat MSNBC's Maddow. Fox News even got higher ratings than CNN and MSNBC combined.
Meanwhile, CNN dropped 14 percent during primetime and fell 17 percent in daytime compared to the same week last year, AdWeek also reports.
CNN was also beat by HGTV in primetime, and by Nickelodeon during the day.
This comes after a week was marked with drama and several wins for President Trump, culminating in the confirmation of Brett Kavanaugh to the Supreme Court. President Trump also had a major win in the September jobs report released last week, which indicated that the jobless rate is at 3.7 percent, the lowest since 1969.
CNN's failure to score ratings wins off of another banner news week shows once again that many viewers are getting burned out on the network. CNN has consistently posted weekly year-over-year ratings drops during 2018, with one week losing as much as 41 percent of their ratings from 2017.
MSNBC's Rachel Maddow, on the other hand, has been generally having a solid year. Sean Hannity, who Maddow competes with during the 9pm slot, is usually ratings king, but Maddow has occasionally jumped ahead on Hannity on certain nights.
However, if last week's ratings are any indication, Maddow may be losing her mojo.
http://feedproxy.google.com/~r/breitbart/~3/ydw2mtx4G_M/