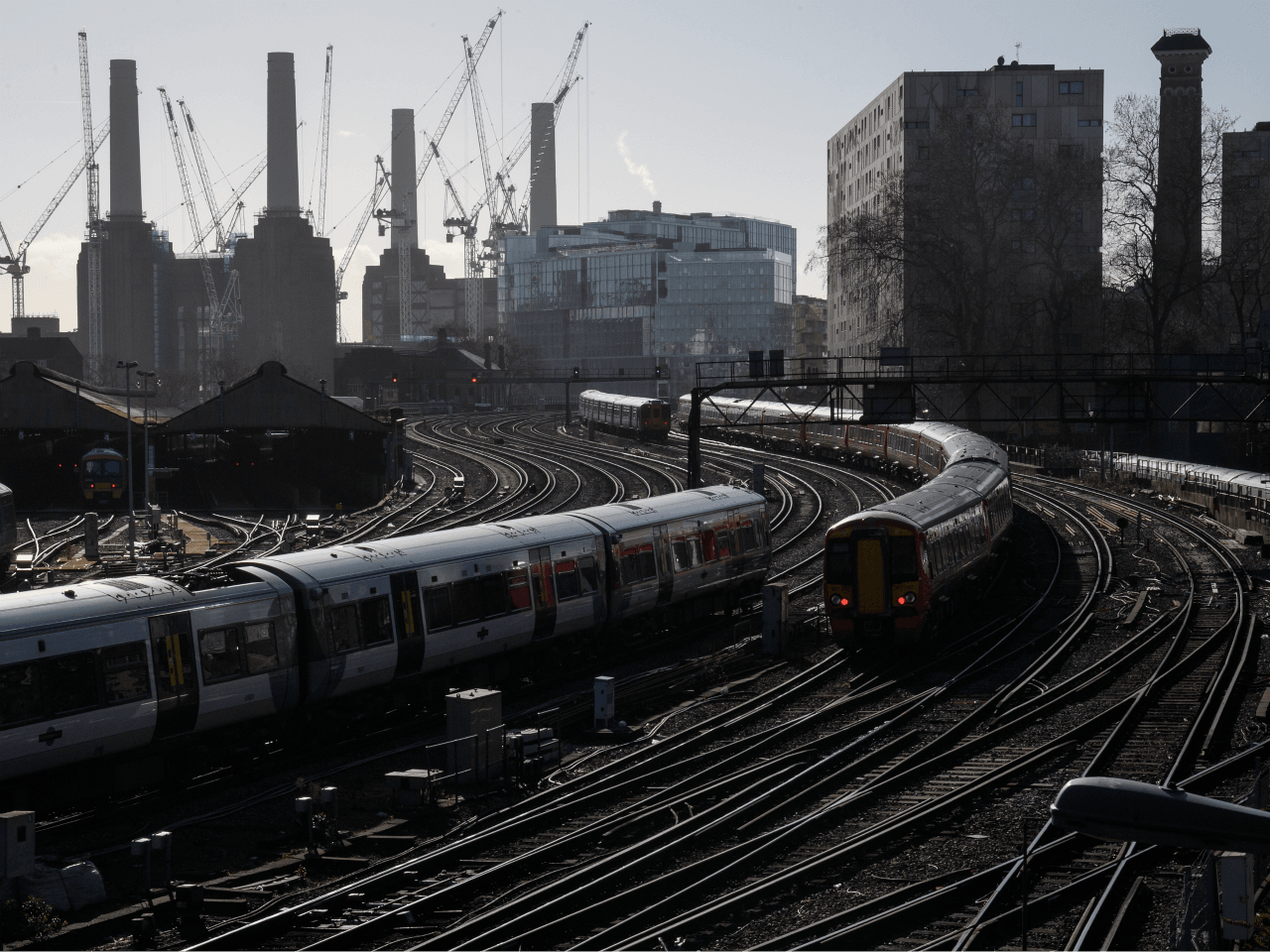 A community activist has been allegedly beaten and stabbed to death by a gang on his London estate after reportedly confronting local drug dealers during London's violent crime wave.
Ian Tomlin, a former boxer who drove buses for the elderly and disabled, had spoken to drug dealers and asked them not to sell near his home, locals and family claimed, with some saying the police had lost control of the area.
The victim, 46, was beaten to death in Battersea, south London, and found collapsed outside his own home on Wednesday night. Medics spent 45 minutes trying to resuscitate him before he was pronounced dead at the scene, the Evening Standard reports.
His family is understood to live in another flat on the estate nearby and a neighbour who came across the crime scene told the newspaper: "It was like a slaughterhouse."
His father Cecil Tomlin, 84, said: "There were always drug dealers hanging outside his home smoking – he told them to move on because his kids live there. Maybe that started an argument. He was worried for his kids.
"These people will attack anyone. The government needs to do something about it. They need to be caught."
"He was a good son and a great father. He was kind to everybody and spoke to everybody. He never had a problem with anyone and wouldn't start fights. He had two kids… we haven't even told them yet. Their mother is devastated," he added.
Anyone knows what happened? #Battersea pic.twitter.com/Xf8PML7AQP

— Peter Banfalvi (@BanfalviPeter) October 17, 2018
The victim lived on the first floor of the 10-story block on the Doddington Estate near Battersea Park "his entire life", the family said, calling him as a "strong and friendly" man who was "always around".
A witness told The Sun he saw police trying to resuscitate the father, saying: "He'd obviously been stabbed in his neck and the head. There was blood everywhere."
Other locals confirmed they had seen drug dealing on the estate, claiming police had lost control of the area.
One, who was too fearful to be named, added: "He was a devoted dad. Ian was very against the drug dealers right on that first-floor landing, and especially the antisocial behaviour when he had his children with him – noise up to four of five in the morning.
"The police haven't been able to tackle the rise of drugs on this estate. I'm absolutely terrified. He was a young, strong really lovely black guy who was the nicest kindest person and he was really muscular.
"You could tell he was a boxer. If they can kill him they can kill anyone. I believe it was five people – It would have taken five, it's just terrifying."
Local MP Marsha de Cordova commented: "I am very sorry to learn that another life has been taken as a result of violent crime in Battersea. My thoughts and prayers are with the victim's friends and family."
The killing marks the 106th homicide investigation launched in London this year and comes as new data reveals knife crime in London has risen to its highest ever level, with nearly 15,000 offences committed in 12 months.
Murder Surges 44 Per Cent in Khan's London Amidst 'Troubling' Rise in Serious Crime https://t.co/lM2ewca1Z5

— Breitbart London (@BreitbartLondon) May 20, 2018
http://feedproxy.google.com/~r/breitbart/~3/Zj7dNnDSg_8/