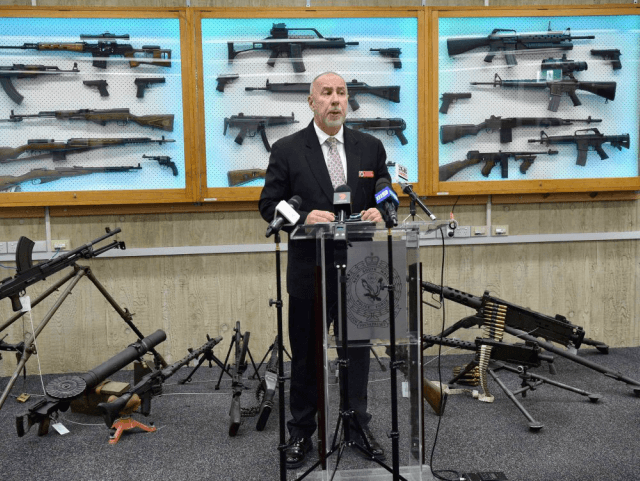 Los Angeles Times' editor Karen Kaplan notes that Australian gun laws "wouldn't reduce shooting deaths in America" despite claims to the contrary.
Kaplan bases her assessment on a study published in the American Journal of Public Health. That study shows that Australia's confiscatory gun buyback, the National Firearms Agreement (NFA), reduced mass shootings but had little effect on suicides and homicides. And since nearly all gun deaths in the U.S. are suicides and homicides, Australian-style gun controls would do little good.
Kaplan notes, "Mass shootings get the most attention, but they account for a tiny fraction of total gun deaths in the U.S., data from the Centers for Disease Control and Prevention show. Among the nation's 36,252 firearms-related fatalities in 2015, 61% were suicides and most of the rest were ordinary homicides."
St. Luke's International University's Stuart Gilmour was one of the researchers in the study on Australia's gun controls. He said, "Many claims have been made about the NFA's far-reaching effects and its potential benefits if implemented in the United States. However, more detailed analysis of the law shows that it likely had a negligible effect on firearm suicides and homicides in Australia and may not have as large an effect in the United States as some gun control advocates expect."
In other words, U.S. gun deaths are almost totally of the sort that Australia's gun ban failed to decrease.
Kaplan's article notes that homicides did show a drop around the time Australia's gun controls took effect, but that is because "homicides in Australia were already dropping when the National Firearms Agreement went into effect."
AWR Hawkins is an award-winning Second Amendment columnist for Breitbart News, the host of the Breitbart podcast Bullets with AWR Hawkins, and the writer/curator of Down Range with AWR Hawkins, a weekly newsletter focused on all things Second Amendment, also for Breitbart News. He is the political analyst for Armed American Radio. Follow him on Twitter: @AWRHawkins. Reach him directly at awrhawkins@breitbart.com. Sign up to get Down Range at breitbart.com/downrange.
http://feedproxy.google.com/~r/breitbart/~3/Vhh56j0jPKI/