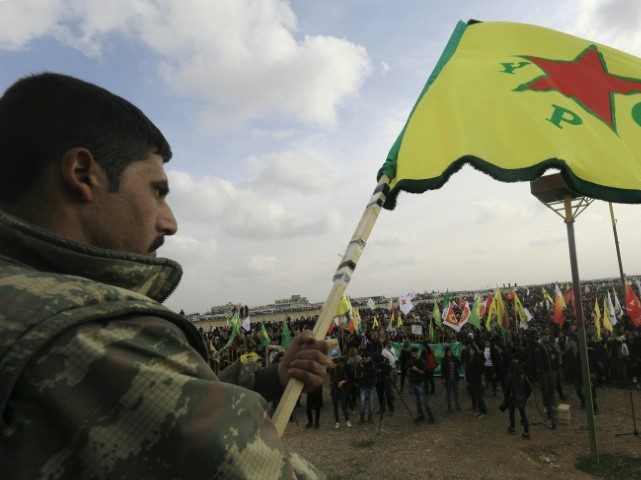 Kurdish fighters in Syria say they have captured around 900 Islamic State fighters from various European countries and are now calling on those countries to take the jihadis back.
A spokesman from the Kurdish People's Protection Units (YPG) operating in Syria has claimed that the group has now captured far more Islamic State foreign jihadis than previously reported, nearly double the figure of 520 released only a month ago, the Times of Israel reports.
According to spokesman Nuri Mahmoud, "Around 900 IS terrorists are in our jails… from 44 countries", adding: "The numbers have increased over the past months from the battles between our forces and IS."
Mahmoud also claimed that Western countries had been "flouting their responsibility" when it came to taking back their citizens who had left to join the terror group.
Earlier this year it was revealed that at least 41 Swedish Islamic State jihadis were captured by Kurdish forces with claims that five of those captured were senior figures in the terror organisation.
The way Sweden has proposed to deal with returning fighters has been widely regarded as controversial, with senior politicians like Alice Bah Kunkhe saying that the country should reintegrate the jihadis back into Swedish society.
41 Swedish Citizen Islamic State Fighters Arrested in Syria
https://t.co/2QC0gQZXjT

— Breitbart London (@BreitbartLondon) March 27, 2018
In some cases, Swedish municipalities have attempted to integrate jihadis by offering them driving lessons, access to housing, and debt forgiveness.
France, meanwhile, did take back Islamic State fighter Jonathan Geffroy, who was captured in 2017 by the Free Syrian Army. Geffroy, who interacted with senior French members of the group, claimed that the Islamic State had planned to train young children to travel to Europe and carry out terrorist attacks.
In Canada, internal government documents were leaked earlier this year revealing that it was unlikely returning fighters would be facing any sort of criminal charges due to the difficulty of conducting investigations into their overseas activities.
Last year it was revealed that at least 60 radical Islamic extremists had returned to Canada from the Middle East.
Follow Chris Tomlinson on Twitter at @TomlinsonCJ or email at ctomlinson(at)breitbart.com
http://feedproxy.google.com/~r/breitbart/~3/jfHsqEcUuno/