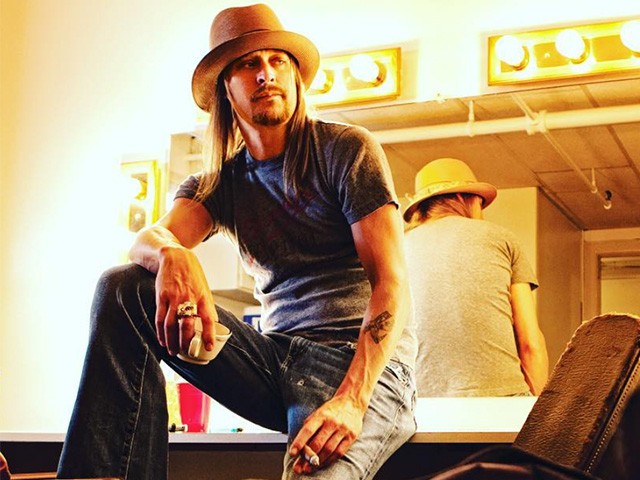 Rock music icon Kid Rock was spotted at the White House on Thursday, ahead of the president signing of a major music regulation bill.
When one reporter asked him if Attorney General Jeff Sessions should be fired, Kid Rock replied, "He should fire you."
From @johnrobertsFox at the WH "As Kid Rock walked into the West Wing, someone shouted a question asking whether POTUS should fire Jeff Sessions. Kid Rock responded back 'he should fire you.' ". It's Thursday in Washington.

— Bret Baier (@BretBaier) October 11, 2018
The president will sign the Orrin G. Hatch-Bob Goodlatte Music Modernization Act prior to his lunch with hip-hop superstar Kanye West.
SPOTTED: @KidRock enters the West Wing of the White House. pic.twitter.com/VlG6rXDGBv

— CSPAN (@cspan) October 11, 2018
Kid Rock last visited Trump at the White House in April 2017 with former Alaska Governor Sarah Palin and Ted Nugent.
Whee. Reporter: "Kid Rock, should President Trump fire Jeff Sessions?"
Kid Rock: "Fire you." pic.twitter.com/kduul4a5t4

— Katie Rogers (@katierogers) October 11, 2018
http://feedproxy.google.com/~r/breitbart/~3/C-IuhMTGoNU/