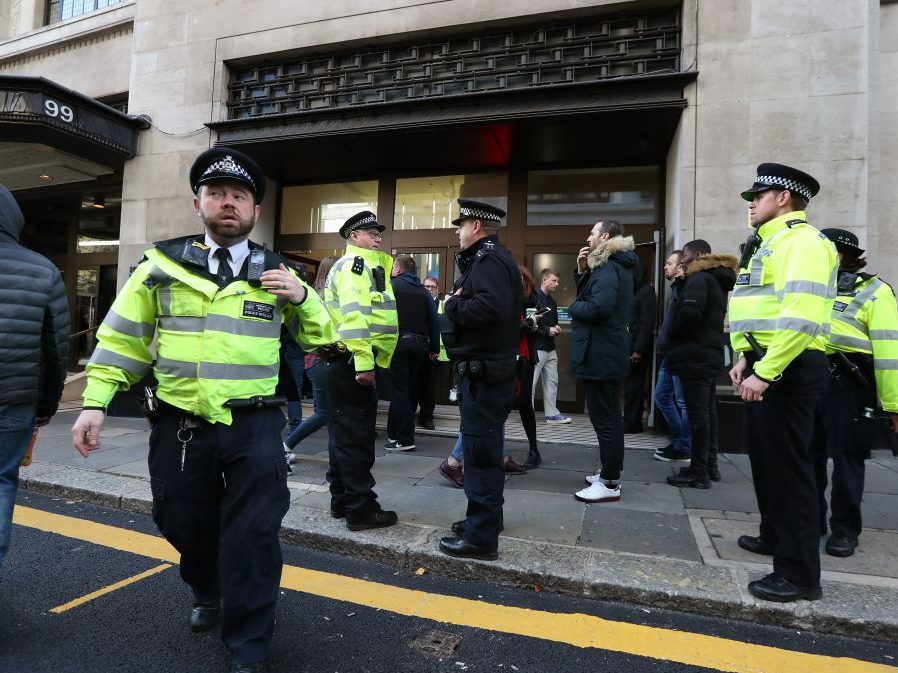 Armed police stormed Sony's London headquarters today after a 'bloody knife fight' broke out between kitchen staff in the building's canteen, according to reports.
The Metropolitan Police confirmed that officers and London Ambulance Service were called to reports of an incident at Derry Street, Kensington, at around 11 am on Friday.
"Evacuations have taken place as a precaution," said the force in a statement, which reported: "Two people have suffered stab injuries – their conditions are not life-threatening or life-changing."
A witness told the Evening Standard that the police intervention came after a knife fight broke out "between two kitchen staff" who were "in uniform."
The onlooker said: "There was a lot of shouting and commotion. It looked like they were having a fight. One had fallen over and was on his back and the other was standing over him. I thought he was raining punches down, but then I saw the knife.
Armed police situation taking place in Kensington High Street. Buildings being evacuated pic.twitter.com/CpaUjcIty7

— Anthony Baxter (@anthonysbaxter) November 2, 2018
"It was about six or seven inches long, and he was standing over him trying to get him, stabbing downwards as the other man put his arms up to defend himself.
"He was going nuts. There was a lot of shouting.
"Other staff were standing around — they didn't want to get too close because he had a massive knife."
Eyewitnesses said there was "blood everywhere" in the canteen following the stabbing, which one Sony worker said provoked serious panic amongst the building's employees, some of whom he said had feared the incident was "some kind of Charlie Hebdo thing", referring to Islamists' assassination of the Paris magazine's staff in 2015.
Evacuation @sony hq 😨 pic.twitter.com/xgrwLigiwE

— rachael bee (@rachaelbee1) November 2, 2018
Another member of staff at Sony said: "I heard people screaming and everyone literally legged it, people started pouring out the emergency exits.
"I don't know the ins and outs but it was scary. I know there's lots of knife crime but you don't expect it to happen around here," the employee told MailOnline.
A spokesman for Sony Music confirmed there was an incident at its Derry Street headquarters, reporting in a statement that "two members of the catering team were involved in a violent altercation".
"The incident is now in the hands of the Metropolitan Police," it added.
http://feedproxy.google.com/~r/breitbart/~3/ZNqxgF8yrx8/