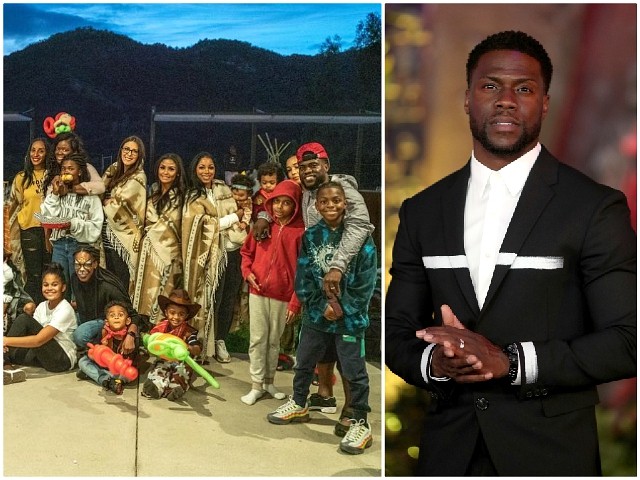 Actor-comedian Kevin Hart and his wife Eniko Hart were attacked this week by social media users who objected to their "cowboys & Indians" themed birthday party for their son.
"Zos cowboys & indians party was nothing but amazing! Thanks to everyone for coming.. we love you guys!" Eniko Hart captioned an Instagram post with a photo of the party.
"Imagine being so woefully out of touch, that one marginalized group appropriates another…" one user wrote, accusing the largely black group of appropriating Native American culture.
Another user likened Hart's party to having a "slaves and masters party."
"Your a joke and if you think this is fine I'm having a slaves and masters party next year on Abraham Lincoln birthday," the Instagram user said.
Another person simply said, "So ignorant it hurts. Learn your history!"
However, not everyone was offended and several users defended the Hart family's right to have their party.
"I'm full blooded Native American and I think this theme is awesome love the cake and the shawls… looks like it was lots of fun and that's all matters your lil one had a great time!!" a user wrote in response to the outrage.
Another user said, "People stop with all this politically correct bullshit It's a kids party and part of history."
One person humorously added, "Cool, an Elizabeth Warren party."
Unlike many of his fellow comedians, Kevin Hart has refused to pile on President Donald Trump. "When you jump into that political realm you're alienating some of your audience," he said earlier this year.
http://feedproxy.google.com/~r/breitbart/~3/wtprevay28M/