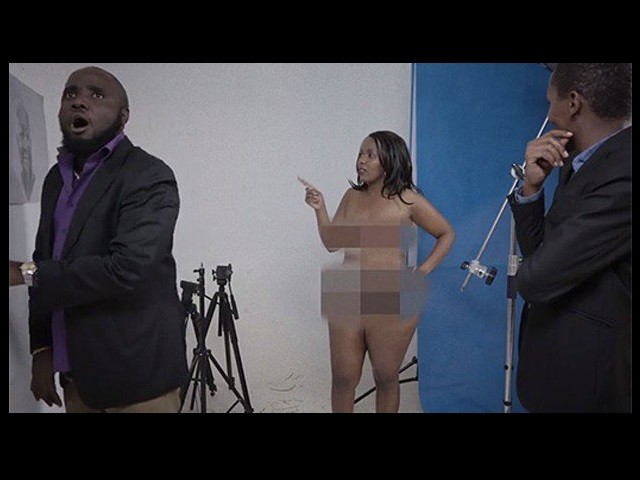 Kenyan author and actress Kingwa Kamencu renewed presidential ambitions by launching a new political party known as the "Kenya Sex Party," local media reported Tuesday.
According to a report from Nairobi News, author and actress Kingwa Kamencu has already begun campaigning for the 2022 presidential election in a bid to succeed President Uhuru Kenyatta, identfying herself as "Madam President" on Facebook.
"I have always been in politics, only that my style of doing things is different from the rest of the politicians," she told the outlet.
Kamencu said the reason behind her new party's name was because she wanted to show people sex is the beginning of life itself.
"I chose the name because we all know that sex is what leads to birth and what we are doing is giving birth to new ideas," she explained. She added that, unlike other politicians who made promises and traveled to rallies in vehicles, she was instead "mobilizing people and helping them think big."
Kamencu first made the headlines in 2011 when she declared her intention to run for the presidency, a pledge she eventually did not follow through on. She also gained attention promoting the "underwear-free movement" urging Kenyans to strip off their undergarments. In an interview at the time, she said her campaign was intended to be the "beginning a discussion on African traditional values."
"Using this campaign, I have sparked a lot of healthy debate and that was my point. We lost so much as Africans when colonialism came in," she said at the time. "We killed our gods and values."
Last year, Kamencu also shocked people in the ultra-conservative country by stripping off during an episode of her weekly television series Madame President. 
Kenya's current president, Uhuru Kenyatta, was re-elected for a second term last year, in what opponents said was a rigged process. The country has never had a female president and women are generally treated as second class citizens and subject to widespread gender discrimination. There are also high levels of violence against women and girls. Human Rights Watch recently denounced the government's response to the problem as "inadequate."
Follow Ben Kew on Facebook, Twitter at @ben_kew, or email him at bkew@breitbart.com.
http://feedproxy.google.com/~r/breitbart/~3/L71iB-EOqT4/