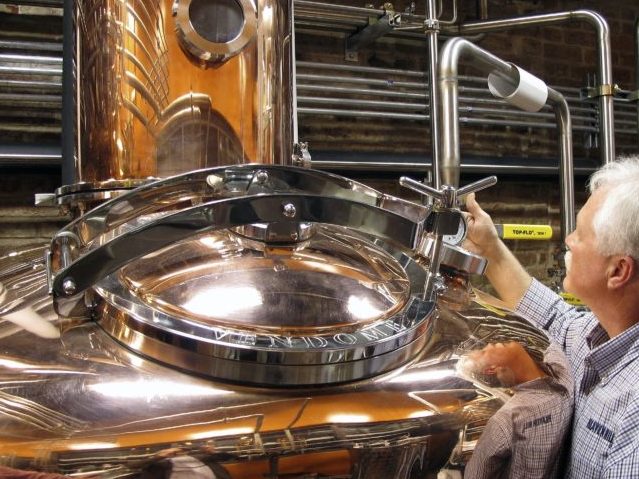 The United States bourbon industry is "thriving like never before" despite retaliatory tariffs placed on U.S. exports by China, Kentucky Governor Matt Bevin (R) says.
Since President Trump has placed billions of dollars worth of tariffs on cheap Chinese imports, China has put retaliatory tariffs on exported U.S. goods like bourbon.
Despite the 25 percent tariff on exported bourbon, Bevin says the industry, which helps drive Kentucky's economy by producing 95 percent of the world's bourbon, is booming in an interview with the Hill.
Bevin said:
The amount of bourbon that's being consumed outside of the United States — that is being exported — is up 40 percent year on year, so even in the face of these prevailing winds of tariffs, we're seeing the amount of consumption up 40 percent over just a year ago. [Emphasis added]

While it may be indeed impacting it, the industry is thriving like never before. [Emphasis added]
Last week, the Kentucky Distiller's Association announced that the state's "aging Bourbon inventory has reached 7.5 million barrels, the most since 1972."
"The total number of all barrels – including Bourbon, brandy and other spirits – reached 8.1 million, the most since 1971," the organization said in a news release. "The tax assessed value also hit a record high – $3 billion – as did the amount of barrel taxes paid by distillers at $23 million."
The success of Kentucky's bourbon industry in the midst of a trade war with China is yet another example in which free trade absolutists have lost ground game in their efforts to discredit the use of tariffs on imported products.
http://feedproxy.google.com/~r/breitbart/~3/trO97CodLi4/