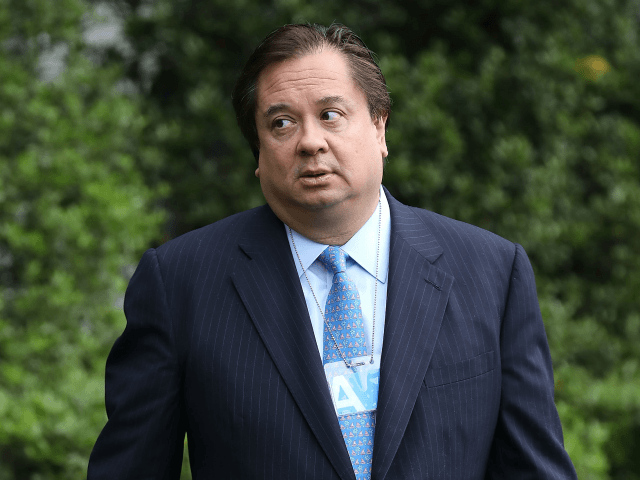 Attorney George Conway has publicly criticized what he calls a "misleading" attack on the Ninth Circuit court by President Trump.
White House counselor Kellyanne Conway's husband took to the president's favored social media platform to make the argument that the San Francisco-based court sees so many cases overturned because of the sheer volume of cases they oversee. "The number of Ninth Circuit cases reviewed and reversed was high, but the Ninth Circuit is by far largest federal circuit by number of judges and size of docket," he claimed.
Conway pointed out "the reversal rate for all courts in the Supreme Court last year was 74%." He said "all these statistics tell us is that one major factor in the Supreme Court's selection of which cases to review is whether they may have been wrongly decided."
"Anyway, to put it more simply," Conway argued, "the Supreme Court doesn't usually take cases to affirm them, which is why the statistic the President is citing is misleading."
Conway has garnered plenty of attention lately for his open criticism of President Trump — as his own wife serves under the current administration. This month he co-authored a New York Times op-ed that called the president's appointment of Matthew Whitaker as acting Attorney-General "illegal" and "unconstitutional."
At the time, Trump responded by saying "Mr. Kellyanne Conway" was "just trying to get publicity for himself."
Kellyanne Conway continues to be unfazed by the conflict in her household. "I've never been doing better personally or professionally," she said after the op-ed was published, adding: "I'm sure the feminists are really cheering me on today, an independent, strong-willed, strong woman in a very powerful position that disagrees with her husband."
Trump's opinion has been less restrained. His quarrel with Chief Justice Roberts and the Ninth Circuit has escalated — even over the Thanksgiving holiday after Roberts defended the Ninth Circuit judge who put Trump's proposed asylum ban on illegal immigrants on ice.
"We are doing really well considering the laws are a disaster," POTUS told reporters. "And if we had the right laws, it would be a lot less expensive and we would do it a lot easier, but we don't have the right laws and we have people interpreting the laws and they always give us a bad interpretation." Through his public criticism, Trump hopes to have "shown some light on the Ninth Circuit."
"Sorry Chief Justice John Roberts, but you do indeed have 'Obama judges'," Trump added on Twitter, "and they have a much different point of view than the people who are charged with the safety of our country."
http://feedproxy.google.com/~r/breitbart/~3/9AbX6Oc2zVQ/