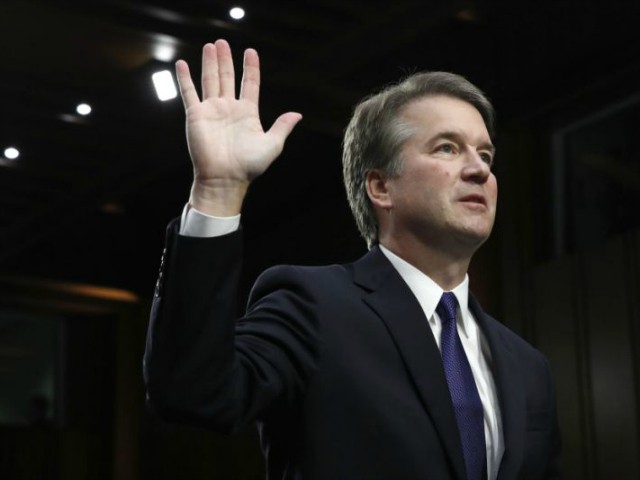 Writing in the Wall Street Journal, Brett Kavanaugh defended his testimony in response to uncorroborated sexual assault allegations and his impartial record as a judge.
Against that backdrop, I testified before the Judiciary Committee last Thursday to defend my family, my good name and my lifetime of public service. My hearing testimony was forceful and passionate. That is because I forcefully and passionately denied the allegation against me. At times, my testimony—both in my opening statement and in response to questions—reflected my overwhelming frustration at being wrongly accused, without corroboration, of horrible conduct completely contrary to my record and character. My statement and answers also reflected my deep distress at the unfairness of how this allegation has been handled.

I was very emotional last Thursday, more so than I have ever been. I might have been too emotional at times. I know that my tone was sharp, and I said a few things I should not have said. I hope everyone can understand that I was there as a son, husband and dad. I testified with five people foremost in my mind: my mom, my dad, my wife, and most of all my daughters.

Going forward, you can count on me to be the same kind of judge and person I have been for my entire 28-year legal career: hardworking, even-keeled, open-minded, independent and dedicated to the Constitution and the public good. As a judge, I have always treated colleagues and litigants with the utmost respect. I have been known for my courtesy on and off the bench. I have not changed. I will continue to be the same kind of judge I have been for the last 12 years. And I will continue to contribute to our country as a coach, volunteer, and teacher. Every day I will try to be the best husband, dad, and friend I can be. I will remain optimistic, on the sunrise side of the mountain. I will continue to see the day that is coming, not the day that is gone.
Read the rest of the story at the Wall Street Journal.
http://feedproxy.google.com/~r/breitbart/~3/49hckuoP9e0/