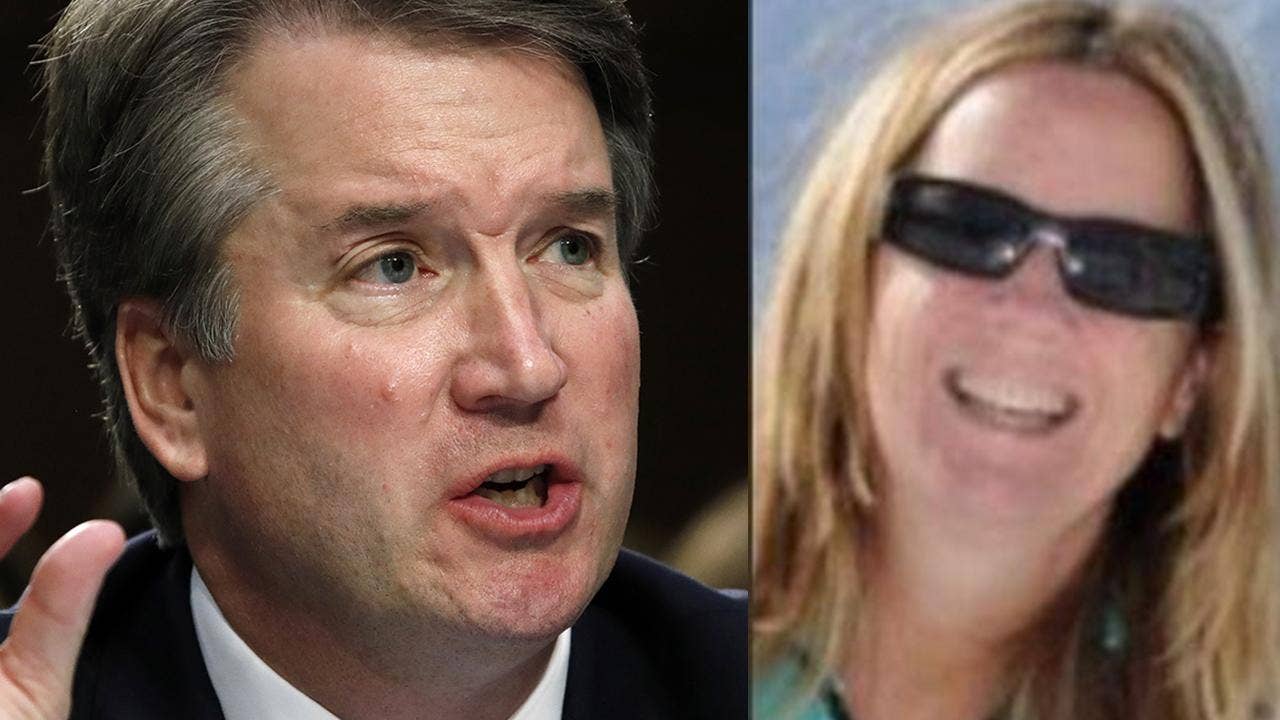 A few Republican governors have called on the Senate to delay or take the time to carefully investigate the multiple sexual assault allegations that have recently been levied against Supreme Court nominee Brett Kavanaugh.
Kavanaugh and Christine Blasey Ford, a California psychology professor, are appearing before the Senate Judiciary Committee Thursday. Ford has alleged Kavanaugh pinned her to a bed, attempted to forcibly remove her clothes and held his hand over her mouth to prevent her from screaming while at a house party in the 1980s.
As the hearing got underway, popular Republican Gov. Charlie Baker called on the Senate to postpone Kavanaugh's confirmation vote.
"The accusations brought against Judge Kavanaugh are sickening and deserve an independent investigation," Baker, who has led Massachusetts since 2015, said in a tweet. "There should be no vote in the Senate."
Kavanaugh has also been accused of sexual misconduct by Deborah Ramirez, who told The New Yorker Kavanaugh exposed himself to her during a party at Yale University. And Julie Swetnick, through her attorney Michael Avenatti, has accused Kavanaugh of engaging in acts of sexual misconduct during high school parties. These women are not part of the Senate hearing.
Kavanaugh has adamantly denied all of the accusations. Democrats have continued to call for a delay in Kavanaugh's confirmation vote and have pushed for an FBI investigation into the allegations.
KAVANAUGH CONFIRMATION DERAILED BY SEXUAL MISCONDUCT ALLEGATIONS: A LIST OF HIS ACCUSERS
Aside from Baker, Republican Gov. John Kasich also called for the vote to be delayed.
"Given the qualifications and allegations surrounding Judge Kavanaugh's nomination – and the higher standards demanded for a lifetime appointment – the United States Senate should not rush to confirm him. In the absence of a complete and thorough investigation, and hearing from all parties involved, moving this nomination forward would be a mistake," Kasich said in a statement.
"In the best interest of our country and the integrity of the court, the Senate needs to hold on this confirmation," Kasich, a 2016 presidential contender, said. "Without an investigation, and with so many serious issues involved, I cannot support this nomination if they choose to move forward."
KAVANAUGH CONFIRMATION: THE LATEST DEVELOPMENTS ON CHARGES BROUGHT BY SUPREME COURT NOMINEE'S ACCUSER
Gov. Phil Scott, R-Vt., told the Burlington Free Press he hopes senators take their time with the confirmation decision.
"This is a lifetime appointment," Scott said. "And I'm not taking a position on Judge Kavanaugh himself, but we owe it to Americans to make sure that they get it right. Because this doesn't happen every day. And it's their obligation to do so. So take your time. Investigate."
http://feeds.foxnews.com/~r/foxnews/politics/~3/XRn6rZe2i3U/kavanaugh-confirmation-vote-should-be-delayed-due-to-sickening-assault-allegations-some-gop-governors-say.html