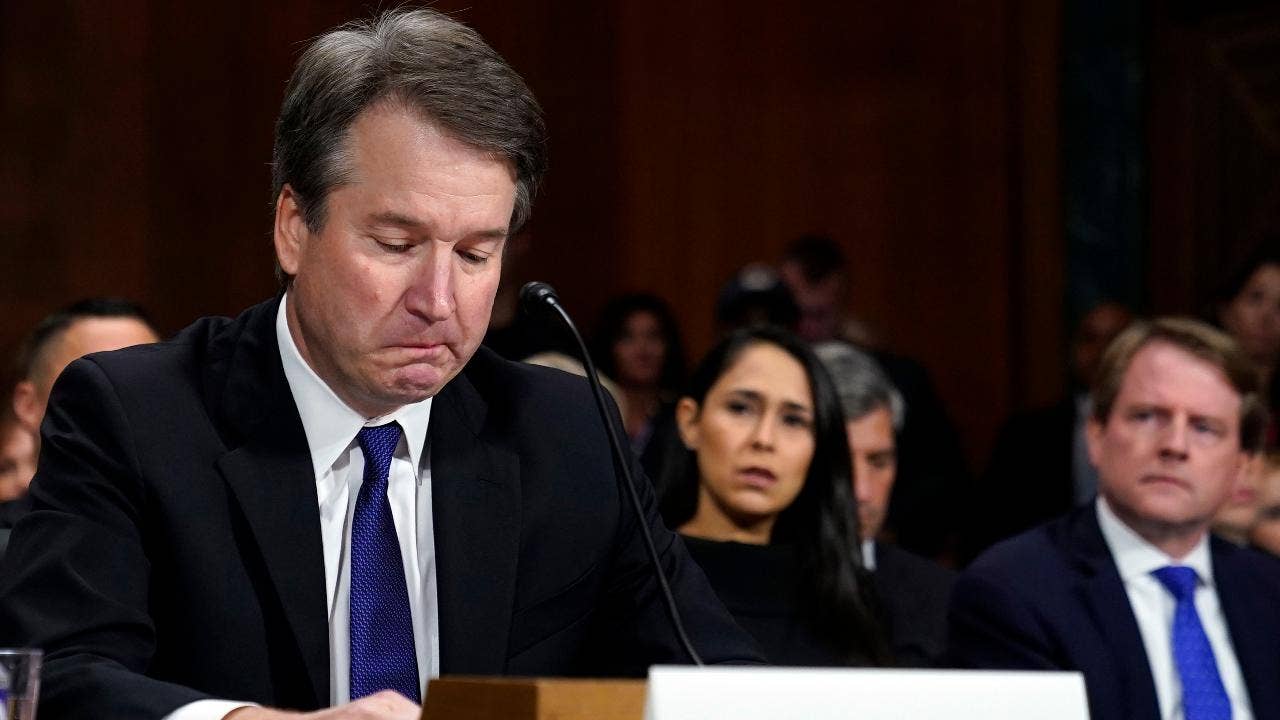 In his opening remarks during a hearing in front of the Senate Judiciary Committee, an angry and sometimes tearful Brett Kavanaugh became emotional describing how his daughter  suggested they should pray for the woman who has accused him of sexual assault.
President Trump's Supreme Court nominee held back tears when describing how his young daughter showed sympathy toward accuser Dr. Christine Blasey Ford, telling her mother: "We should pray for the woman."
"That's a lot of wisdom from a 10-year-old," Kavanaugh said.
Kavanaugh vehemently fought back Thursday against allegations that he'd sexually assaulted Christine Blasey Ford when both were high school students, telling Congress that allegations by her and others have "totally and permanently destroyed" his family and his reputation.
In a loud voice, the conservative jurist told the Senate Judiciary Committee that his confirmation process had become "a national disgrace."
"You have replaced 'advice and consent' with 'search and destroy,'" he said.
Kavanaugh denied Ford's allegation that he had trapped her on a bed in a locked room during a gathering of friends when they were teenagers, saying, "I have never done this to her or to anyone."
With his support among Senate Republicans in question, he also said he would not step aside.
"You may defeat me in the final vote, but you'll never get me to quit, never."
http://feeds.foxnews.com/~r/foxnews/politics/~3/Vbb87IEvu38/kavanaugh-chokes-up-while-discussing-familys-response-to-sexual-assault-allegations.html