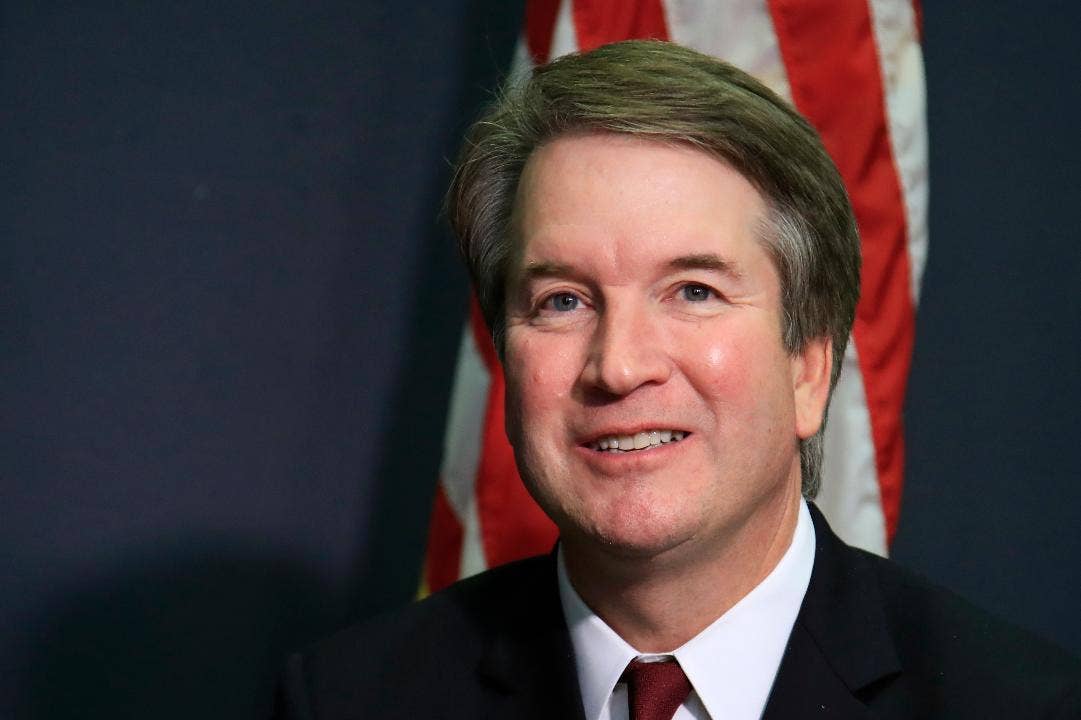 A letter to the Senate Judiciary Committee from 60 men and women who attended Georgetown Prep or sister schools and knew Brett Kavanaugh has called the latest allegations against him "nonsense" and "reprehensible."
The letter, addressed to Committee Chairman Chuck Grassley and Ranking Member Diane Feinstein, was sent just six hours after attorney Michael Avenatti released a "sworn declaration" from a woman named Julie Swetnick, the third to allege sexual misconduct by Kavanaugh during his school days.
She alleges that the Supreme Court nominee was present at a party where she became a victim of "gang" rape, and that he frequented gatherings in the early 1980s when these assaults took place. She also claims that Kavanaugh would attempt to "spike" the "punch" at these parties with drugs "so as to cause girls to lose their inhibitions and their ability to say 'no.'"
The letter emphatically rebutted those claims.
"We are men and women who knew Brett Kavanaugh well in high school," the letter began. "We have seen reports today that Julie Swetnick, who says she graduated from Gaithersburg High School, submitted a declaration to the Committee alleging that Brett participated in horrific conduct during high school, including targeting girls for gang rape.  Nonsense.  We never witnessed any behavior that even approaches what is described in this allegation.  It is reprehensible."
AVENATTI RELEASES GRAPHIC KAVANAUGH ALLEGATIONS, CALLS FOR NEW DELAY
The document went on to say that each of the 60 men and women who signed, in the "extensive" time they spent with Kavanaugh, didn't "recall having ever met someone" by the accuser's name. They also denied witnessing any behavior resembling the allegations made by Swetnick.
The letter declared: "Brett Kavanaugh is a good man.  He has always treated women with respect and decency.  He is a man of honor, integrity, and compassion."
Kavanaugh has publicly denied all the allegations that have been made against him.
He is set to testify before the committee on Thursday in a highly anticipated hearing where the first of his accusers, Christine Blasey Ford, is also expected to speak about what she alleges happened to her.
Fox News' John Roberts contributed to this report.
http://feeds.foxnews.com/~r/foxnews/politics/~3/SomLecEclDU/kavanaugh-backed-by-60-who-attended-georgetown-prep-sister-schools.html