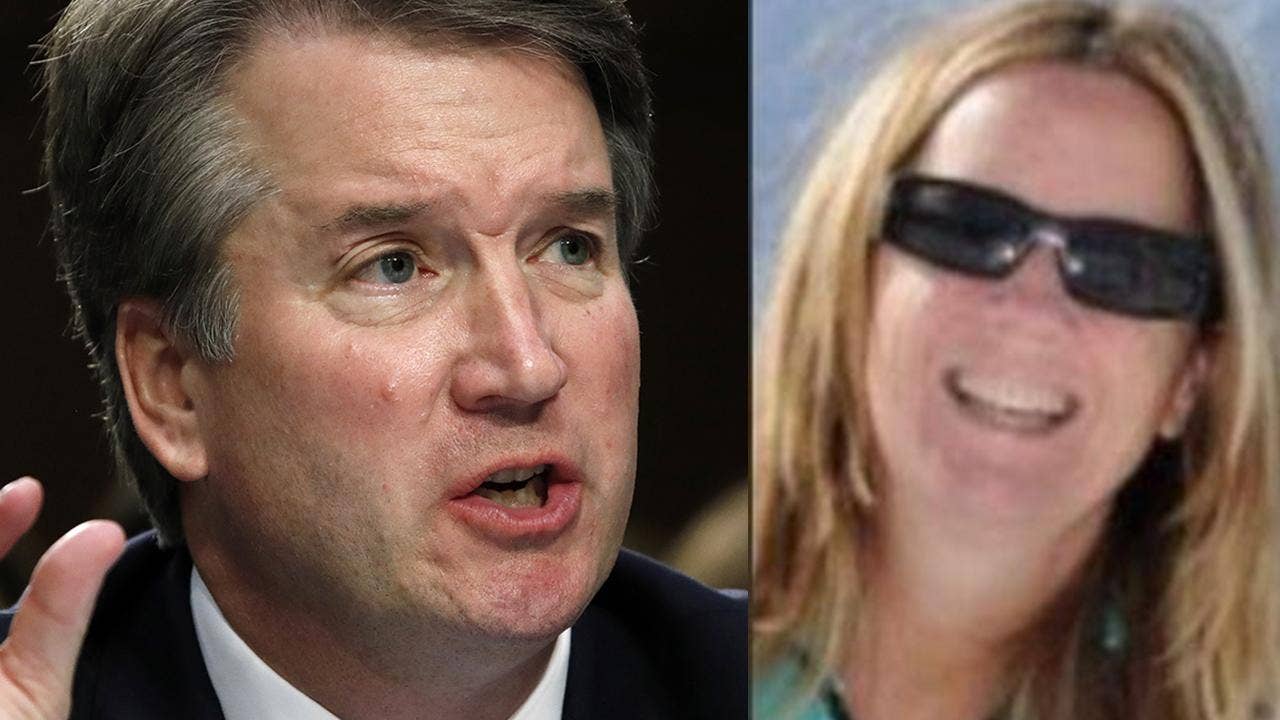 A group of Harvard Law students have requested the school push for an investigation into the sexual assault allegation made against Brett Kavanaugh before the Supreme Court nominee teaches a winter class in 2019.
In an op-ed for The Harvard Law Record, four students questioned what actions – if any – Harvard Law School would be taking after Christine Blasey Ford, a California psychology professor, publicly accused Kavanaugh of having sexually assaulted her in the 1980s.
Ford claimed Kavanaugh pinned her to a bed and tried to forcibly remove her clothes when they were teenagers at a house party in Maryland.
"Will Harvard Law School take seriously the credible allegation of Kavanuagh's sexual assault against a young woman before he is allowed to continue teaching young women? Or will Harvard allow him to teach students without further inquiry – and continue paying him our tuition money?" Molly Coleman, Vail Kohnert-Yount, Jake Meiseles and Sejal Singh asked.
The students argued Kavanaugh's upcoming class, called "The Supreme Court since 2005," might not be "equally available to women" because female students might choose to "self-select out of a class taught by a credibly accused sexual assailant."
Kohnert-Yount told HuffPost she would be one of those women because she wouldn't feel comfortable in his class. She said Harvard Law School allowing him to teach puts students in a "very uncomfortable position and necessitates that vulnerable people self-select out of a learning opportunity."
ANTI-KAVANAUGH DEMOCRATS TOOK CAMPAIGN CASH FROM COLLEAGUE WHO ADMITTED HITTING HIS WIFE
Kavanaugh, a federal appeals judge, has repeatedly denied the allegations against him. He said he's willing to testify before the Senate Judiciary Committee to clear his name. President Trump has called on Ford to provide a police report to back up her allegation.
"Unless a full and fair investigation is conducted, Harvard Law School cannot allow Kavanaugh to continue teaching its students and the Senate cannot confirm him to the Supreme Court," the four students wrote.
The four students are part of the Pipeline Parity Project, a Harvard Law organization that aims to eradicate discrimination and harassment in the legal field.
Members of the organization reportedly plan to distribute buttons that say "I Believe Christine Blasey Ford" to students, paying homage to the "I Believe Anita Hill" buttons worn by her supporters during Justice Clarence Thomas' Supreme Court confirmation.
http://feeds.foxnews.com/~r/foxnews/politics/~3/Fss_3S3o4NE/kavanaugh-allegations-should-be-investigated-before-teaches-harvard-law-course-students-say.html