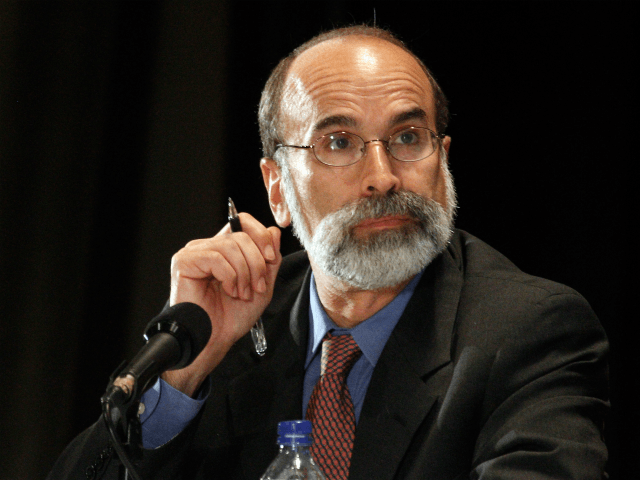 Lawyers for Judge Brett Kavanaugh's accuser, Christine Blasey Ford, sent another email to Senate Judiciary Committee staffers Monday night, indicating their displeasure with preparations for their client's Thursday testimony.
Among the issues raised in the email by new addition to the Ford legal team Michael Bromwich (pictured) include the announcement of a female "experienced sex crimes prosecutor" as outside counsel. Ford's lawyers have been objecting to Republicans' ability to use anyone by the all-male roster of GOP senators on the Judiciary Committee since their opening salvos last week.
"In our view, the hiring of an unnamed 'experienced sex crimes prosecutor,' as [committee staffer Mike] Davis described in his email, is contrary to the Majority's repeated emphasis on the need for the Senate and this Committee's members to fulfill their constitutional obligations," Bromwich writes. "This is not a criminal trial for which the involvement of an experienced sex crimes prosecutor would be appropriate."
The email also includes a new set of demands including a meeting with the as-of-yet unnamed prosecutor Tuesday as well as an explanation of her role and her resume. "Mr. Davis still has not responded to a number of outstanding questions about the hearing, including an explanation of the role of the "experienced sex crimes prosecutor" in the Committee format," Bromwich writes. "Please identify this person and ask your staff to send us her resume immediately. We respectfully request to meet with her tomorrow."
Previous demands from Ford's legal team have included that Ford testify only after Kavanaugh has, denying him the ability to defend himself from her still-nebulous accusations.
Given the repeated postponement on Ford's behalf of the hearing on Ford's allegation that a 17-year-old Kavanaugh groped her at a high school party 36 years ago, this latest salvo of objections had some commentators wondering if the hearing is again in jeopardy. As NBC News's Frank Thorp, who first reported the email in a tweet, expressed his doubts:
In new letter from Dr Ford's Attorney to the Judiciary Committee, they again object to having outside counsel ask the questions for republicans at Thursday's hearing, and ask for the name and resume of who that person will be.

This does not appear to be a done deal. pic.twitter.com/MwggIeBGbs

— Frank Thorp V (@frankthorp) September 25, 2018
Whether these new objections prove fatal to Thursday's eagerly await hearing or not, it is scheduled for a smaller room in the Dirksen Senate Office Building, rather than the main Senate Judiciary Committee room on Ford's request, according to Fox News's Chad Pegram.  The witness list has also been published. It contains just two names: Christine Blasey Ford and Brett Kavanaugh.
http://feedproxy.google.com/~r/breitbart/~3/YEszgQRvErg/