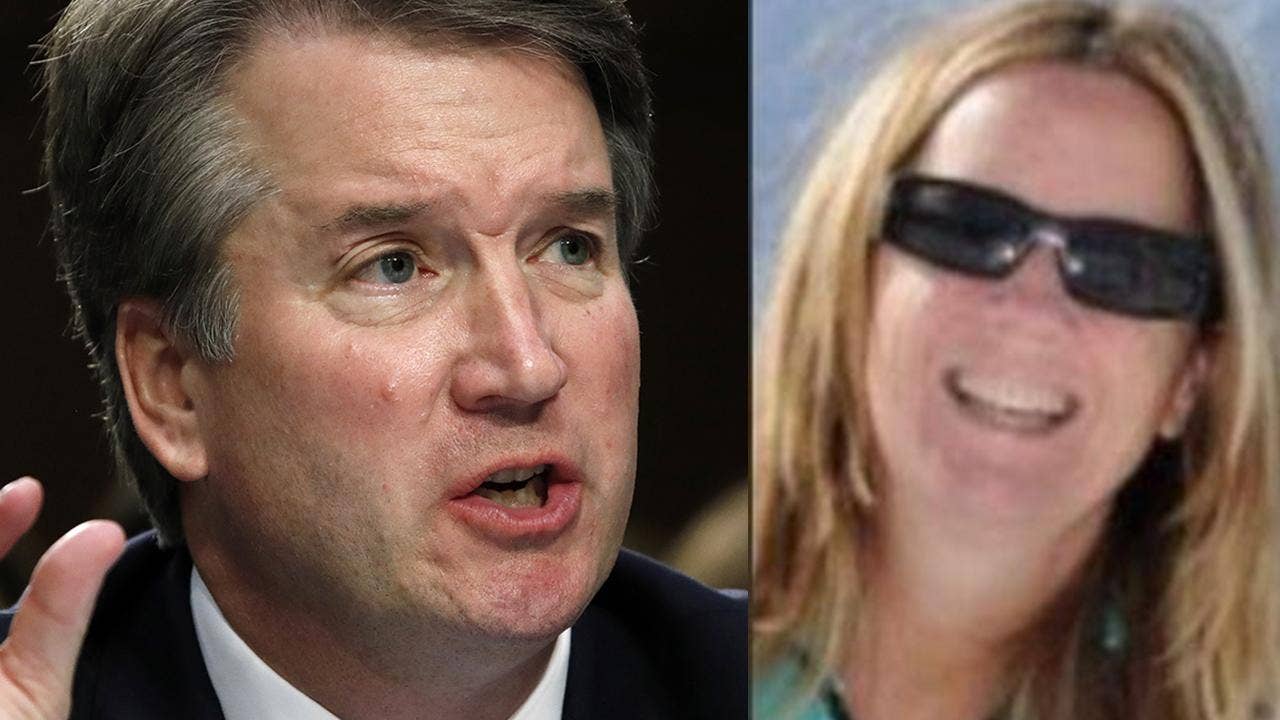 Christine Ford, the California professor accusing Supreme Court nominee Brett Kavanaugh of sexual assault, told the Senate Judiciary Committee on Thursday that she "would be prepared to testify next week" — apparently dropping her bid for the FBI to first launch a new inquiry. 
According to an email sent by Ford's lawyers and obtained by The New York Times, she would appear as long as senators provide "terms that are fair and which ensure her safety." 
"As you are aware, she has been receiving death threats, which have been reported to the Federal Bureau of Investigation, and she and her family have been forced out of their home," the email continues. "She wishes to testify, provided that we can agree on terms that are fair and which ensure her safety." 
Senate Republicans had invited Ford to testify at a hearing on Monday, and given her a Friday deadline to indicate whether she would attend. 
A Monday hearing still appears unlikely, though. 
In the letter Thursday, Ford's attorneys wrote that it "is not possible" for Ford to testify on Monday. The lawyers added that "the Committee's insistence that it occur then is arbitrary in any event."
Late Tuesday, Ford's lawyers had strongly suggested she would only testify if a "full investigation" were conducted first by the FBI. 
This is a developing story. Check back soon for more updates.
http://feeds.foxnews.com/~r/foxnews/politics/~3/inobpnReE2E/kavanaugh-accuser-christine-ford-opens-door-to-testifying-next-week.html