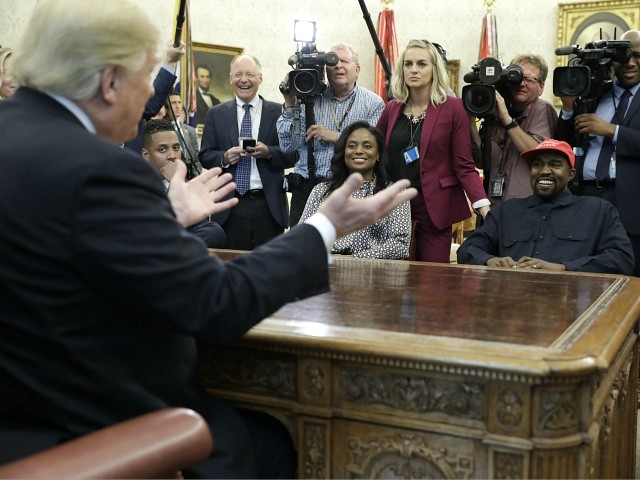 President Donald Trump met with hip-hop superstar and fashion mogul Kanye West at the on Thursday and spoke to the media in the Oval Office.
"Trump is on his hero's journey right now," West said. "He might not have thought he'd have a crazy mother-fucker like Kanye running up to support."
West wore Trump's campaign MAGA hat, urging Americans to rally around the president. He said that the hat was his "superman cape" allowing him to do whatever he wanted.
"We have to release the love throughout the country…
West spoke for about 10 minutes thanking the president for solving the North Korea problem.
Trump praised Kanye's remarks.
"He can speak for me any time he wants. He's a smart cookie," he said. "He gets it."
"It was from the soul," West replied, "I just channeled it."
When reporters asked Trump if he believed that West could be a presidential candidate, Trump replied, "Could very well be."
"Only after, 2024," West replied.
http://feedproxy.google.com/~r/breitbart/~3/leZu60n7kwA/