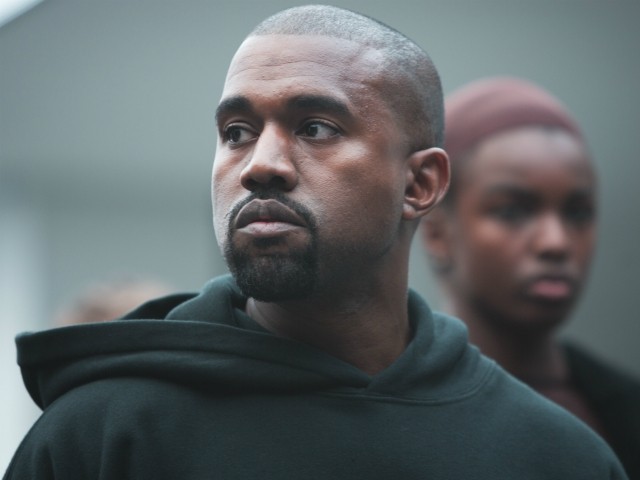 Last week, Chicago favorite Chance The Rapper jumped into the Chicago mayor's race by backing little-known candidate Amara Enyia. Now fellow Chicago crooner Kanye West has joined Chance with a $73,540 donation to the woman's campaign.
The donation was a welcome one, indeed, as before Kanye opened his checkbook, Enyia had the incredibly small amount of $67.54 in her campaign coffers, according to the Chicago Tribune.
Even more welcome, though, is the fact that West's donation was calculated to the dollar to pay the fines Enyia incurred for campaign violations leveled against her after her 2015 campaign for mayor. Enyia has said that West's donation will go directly to pay the fines for her past violations.
The fines were leveled against her after her aborted 2015 run for mayor. Enyia dropped out of the race when her petitions were challenged, and she realized she did not have enough valid signatures to continue her campaign. However, she never closed her campaign account and then did not file quarterly returns on that account.
According to the Illinois State Board of Elections, the 35-year-old Enyia has until December 20 to pay her fines or she will be barred from running during this cycle.
But that dilemma seems to be solved with West's donation. Enyia said in a statement that "the $73,540 debt to the Illinois State Board of Elections has been paid in full."
"The Amara Enyia campaign thanks Chicago native, Kanye West, for his generous action," Enyia's campaign said in a statement. "Amara's campaign is energizing people around the city with bold ideas and solutions that move Chicago forward. We are excited to engage people of all walks of life as we focus our efforts on getting on the ballot."
How West came to make his very specific donation is not yet public knowledge, but some speculate that Chance the Rapper reached out to Kanye on the candidate's behalf.
The Chicago-born Chance The Rapper, whose real name is Chancelor Bennett, jumped in to support Enyia's campaign on October 16 saying that the candidate shares his vision for Chicago.
"I want to work with somebody who is about change, somebody who is about our community, somebody who is about equity, somebody who is about fairness," Chance said during his press conference. "And the one person in my research of this wide-open race that's views align with me would obviously be candidate Amara Enyia."
"Chance and I, as evidenced by his work and my work in the city of Chicago, have a shared vision for this city," Enyia added after the rapper's endorsement. "This is not your typical flash-in-the-pan endorsement. Today represents a commitment, the commitment that Chance and I and the hundreds of people that we've organized with, advocated with, and worked alongside. Today is the beginning of Chicago's next level."
Curiously, the rapper has not as yet announced any move to donate money to the Enyia campaign.
Still, Enyia has a steep, uphill battle for recognition. She is so little-known that she does not even register in polls for the race. The field is also still crowded with a glut of candidates, many of whom will bow out before the February 2019 election.
Follow Warner Todd Huston on Twitter @warnerthuston.
http://feedproxy.google.com/~r/breitbart/~3/ZR0UGGPwqZ0/