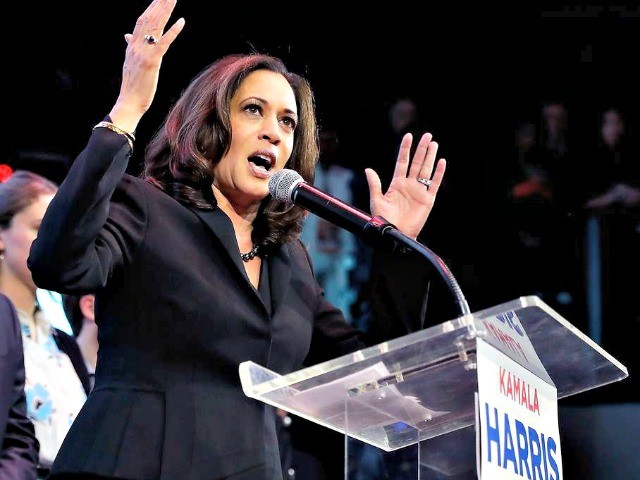 Sen. Kamala Harris (D-CA) gave a grim prediction on the 2020 presidential race on Saturday, warning that the race is "going to be ugly."
"Let's be honest. It's going to be ugly," Harris told MSNBC's Mika Brzezinski in an interview at an event in San Francisco on Saturday.
"When you break things, it is painful," she continued. "And you get cut. And you bleed."
The California Democrat's comments came as she announced her intention to decide on whether to throw her hat in the ring as a 2020 presidential contender during the holidays, stressing that her decision would "ultimately be a family decision."
Harris has been talked about as a likely 2020 presidential contender for the Democrats, joining a crowded field that includes Sen. Bernie Sanders (I-VT), former Vice President Joe Biden, and Sen. Elizabeth Warren (D-MA).
Harris's visit to Iowa in late October to use her fundraising prowess to help Democratic candidates in the 2018 midterms sparked speculation that she might be considering a bid in 2020.
Even celebrities like Cher pushed for a Joe Biden-Kamala Harris Democratic Party ticket in 2020, claiming the duo would be the best candidates to defeat President Trump.
http://feedproxy.google.com/~r/breitbart/~3/FnF5pyYWVDg/