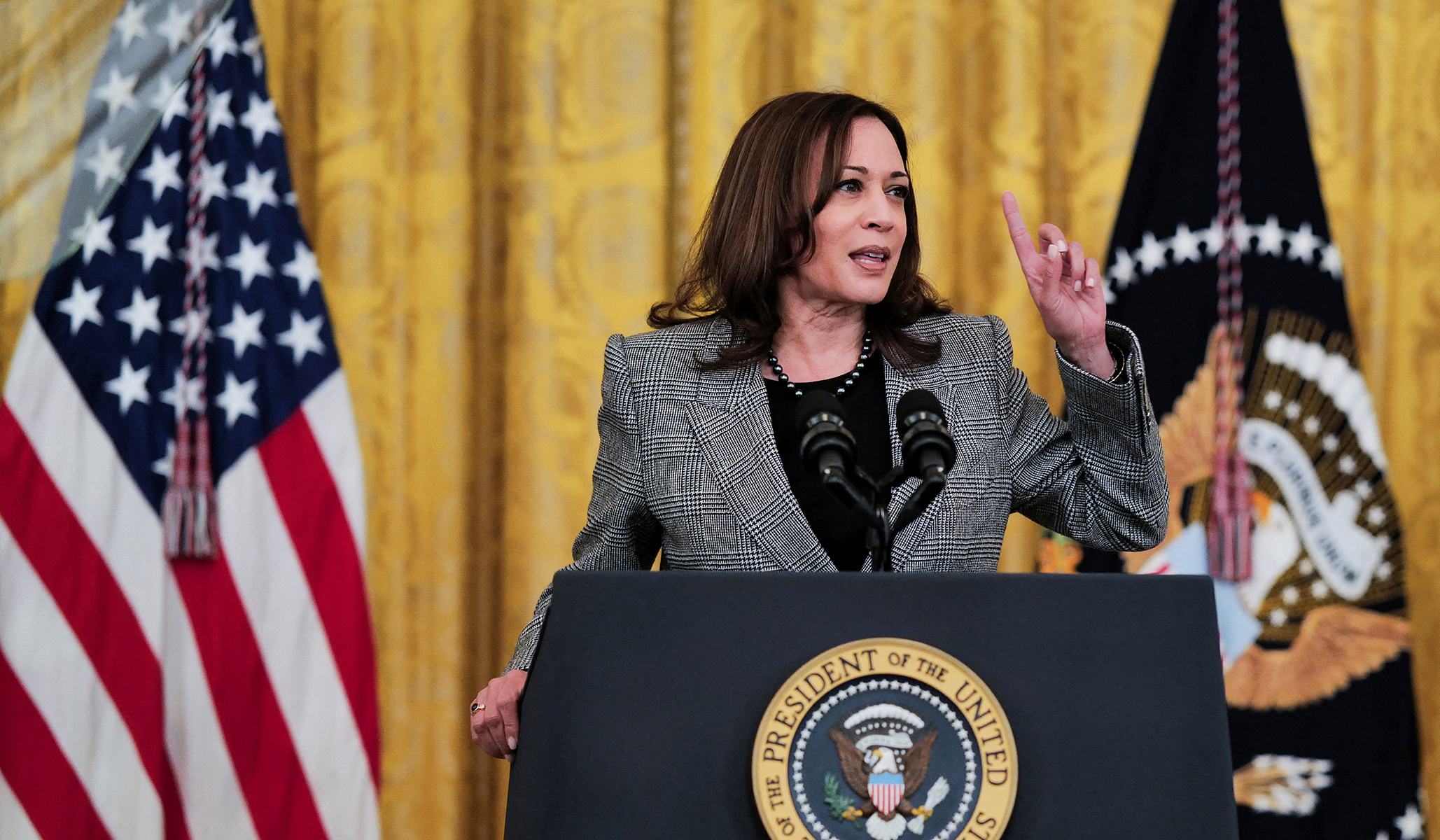 Last week, the Florida Senate passed a law protecting unborn children from abortion after 15 weeks' gestation — and our vice president is less than thrilled.
As I noted here at NRO a few weeks back, the Florida House passed the bill in a nearly party-line vote in mid February. Florida governor Ron DeSantis, who had said in the past that a 15-week abortion ban "makes a lot of sense," has now formally announced that he'll sign the measure into law. "I think the protections are warranted, and I think that we'll be able to sign that in short order," DeSantis said last Friday.
But Harris is having none of it. In a formal statement released by the Office of the Vice President, Harris decried the Florida legislation as "extreme by any standard" and insisted that "the right of women to make decisions about their own bodies is non-negotiable."
Harris also said that the law "would violate the constitutional right to abortion" and "will block access to crucial reproductive health care for Floridians, with a particular impact on low-income communities, communities of color, and rural communities."
She concluded her statement by promising that the administration "will continue to do everything in our power to protect access to healthcare and defend a woman's right to make decisions about her body and determine her future."
None of this is particularly surprising coming from a politician who, as a senator from California, served as the lead sponsor for the Women's Health Protection Act, which would not only enshrine a fundamental right to abortion but would also nullify state pro-life laws across the country. Talk about "extreme by any standard."
Harris is such an absolutist when it comes to unlimited abortion that, during her failed run for president, she pledged to institute a preclearance regime for state abortion laws, meaning that state governments would have to obtain approval from the executive branch before enforcing pro-life laws.
Thankfully, Florida's ability to protect unborn children after 15 weeks of pregnancy does not depend on the twisted views of Kamala Harris. It will depend, rather, on whether the Supreme Court this term is willing to admit that the past 50 years of judicially mandated abortion on demand have been an anti-constitutional travesty.
https://www.nationalreview.com/corner/kamala-harris-abortion-rights-activist/