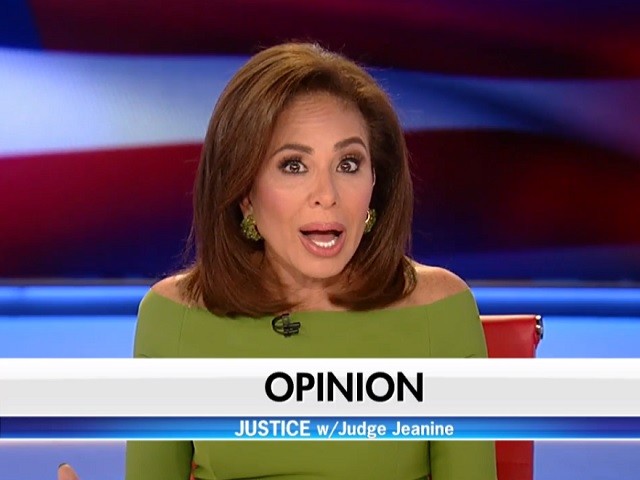 Saturday on Fox News Channel's "Justice," host Jeanine Pirro made an emotional plea to the American people to participate in their midterm elections, which feature some crucial contests for many states across the country
"Now I don't care if you like him or you don't like him. You don't have a choice," said Pirro as she began her opening statement. "On Tuesday the issue is simply do you care about what's getting done or some left-wing whackado subjective you about the way it's getting done."
"The left prefers style over substance. They prefer interpretation over facts. The subjective versus the objective truth and reality. Why? Because they hate him," she added.
Pirro offered the progress President Donald Trump had made in the Middle East, particularly on Israel and combatting radical Islam as reasons to get out and vote and support pro-Trump Republicans.
"The man's promise-keeping is relentless," Pirro said of the president. "He promised us jobs, and he gave them to us. He promised he'd move the embassy to Jerusalem and he did. He promised he'd break the Iran deal and he did. He promised he'd get rid of ISIS and he did. He promised he would rebuild the military and he did to the tune of $700 billion."
The Fox News Channel host also took aim at the so-called Never Trumpers, who might be reluctant to vote for GOP candidates given Trump's "style."
"Everything is better, but you don't like his style," Pirro said sarcastically. "You don't like him. You're concerned about the rhetoric and who we are."
"If you don't care about results and things getting better and things getting done, but instead the way you see it getting done, then by all means, vote for a Democrat," Pirro said.
Follow Kyle Morris on Twitter @RealKyleMorris
http://feedproxy.google.com/~r/breitbart/~3/P6MB65PIdYc/