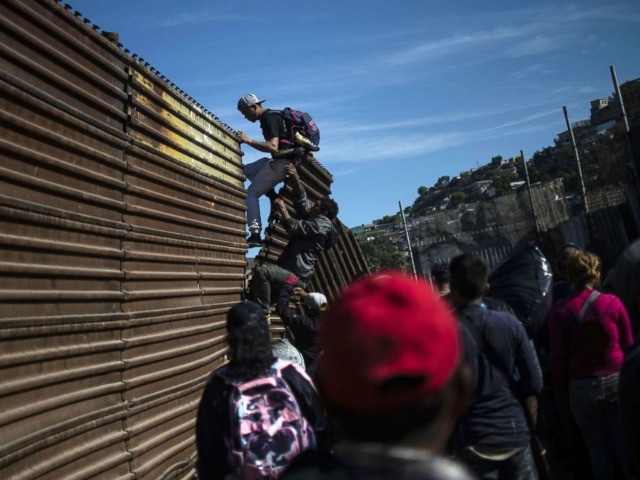 Univision anchor Jorge Ramos on Wednesday evening said that the caravan migrants seeking asylum are becoming more "intelligent" and sneaking into the United States illegally because they have discovered how porous the U.S.-Mexico border actually is.
Speaking to CNN's Anderson Cooper, Ramos, who has been on the ground in Tijuana, Mexico, revealed that the Mexican government is expecting 9,000-15,000 more migrants and thousands more after Christmas.
"More are coming," said Ramos, who said this week that the United States had a responsibility to "absorb" the caravan migrants.
Ramos said since President Donald Trump's administration has created a "bottleneck" for the asylum-seeking migrants, the migrants are doing something "probably more intelligent."
"If you go five miles that way or 25 miles that way, the wall that you see behind me disappears," Ramos said. "If they don't see a legal possibility of applying for political asylum, they're just going to go a few miles… [and] they are going to try to do it illegally."
Ramos said there are currently 6,000 migrants in the Tijuana refugee camp and added that there is a "lot of blame to go around" for the "humanitarian and international crisis." Ramos said fingers could be pointed at the Central American governments and even the Mexican government for allowing the migrants into Mexico.
He also blamed the Trump administration's refusal to speed up the asylum process, saying "Trump is the wall" for the migrants because the Trump administration is only processing about 100 asylum applications per day.
Ramos said migrants are no longer trying to go "en masse" across the border and instead exploiting the more porous areas, pointing out that there are "record numbers of family units" trying to cross the border in the Rio Grande Valley.
The Univision activist said that Trump has not deterred the Central American migrants from coming to the United States and emphasized again that  "more are coming" and "they are willing to stay here and willing to wait as long as it is necessary to get asylum."
http://feedproxy.google.com/~r/breitbart/~3/G96kaBeB8ug/