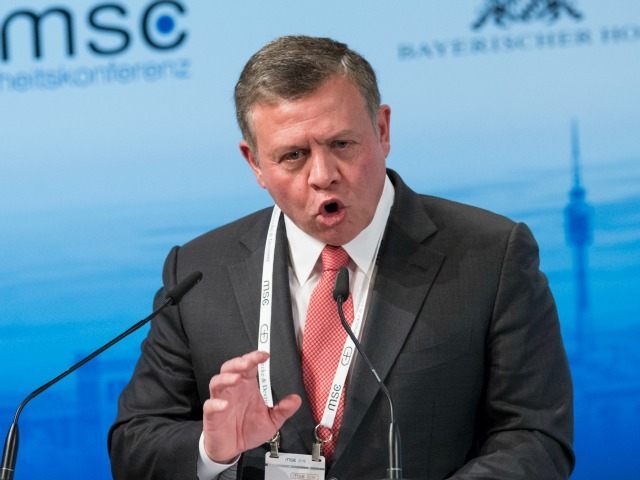 AMMAN, Jordan (AP) — Jordan's King Abdullah II (pictured) says he has decided not to renew parts of his country's landmark peace treaty with Israel.
In a statement, Abdullah said Sunday that he would be pulling out of two annexes from the 1994 peace agreement that allowed Israel to lease two small areas, Baqura and Ghamr, from the Jordanians for 25 years. The leases expire next year.
Abdullah said he had informed Israel of his decision. "We are practicing our full sovereignty on our land," he said. "Our priority in these regional circumstances is to protect our interests and do whatever is required for Jordan and the Jordanians."
Abdullah did not give a reason for his decision, but he has been under domestic pressure to end the lease.
There was no immediate Israeli reaction.
http://feedproxy.google.com/~r/breitbart/~3/txLhdNmohYw/