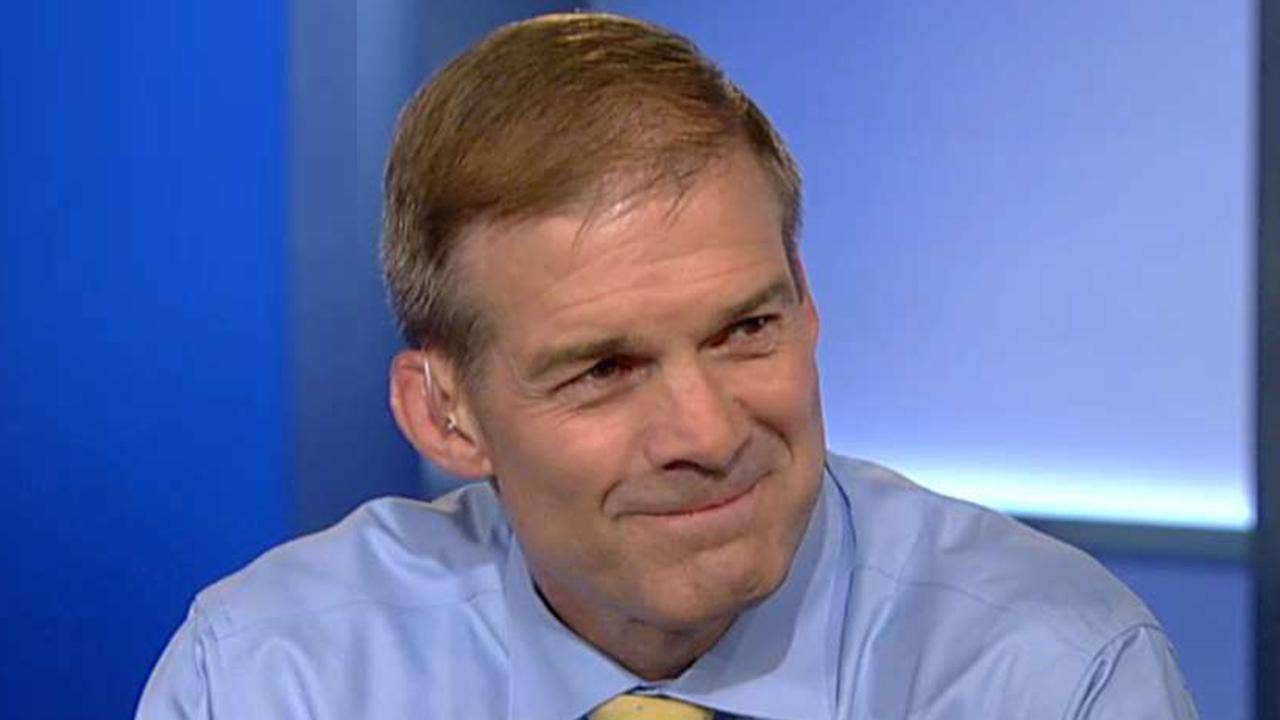 Rep. Jim Jordan, R-Ohio, on Tuesday demanded that Deputy Attorney General Rod Rosenstein testify before the Judiciary Committee, in light of the recent report that claimed he discussed secretly recording President Trump.
Jordan told Fox News' 'The Ingraham Angle' that Rosenstein needs to come in front of the committee and "answer our questions."
The New York Times reported that Rosenstein suggested wearing a "wire" to record the president and broached invoking the 25th Amendment to have the Cabinet remove him from office. Rosenstein's defenders insisted his remarks were merely sarcastic. 
"I don't care if it's sarcasm or not," Jordan said. "You can't be making statements like that even if you are joking around. I want to know who was in that room and what took place."
Rosenstein flatly denies the report.
House Judiciary Committee Chairman Bob Goodlatte, R-Va., said Tuesday that the House will subpoena memos drafted by former FBI Deputy Director Andrew McCabe that may indicate Rosenstein discussed secretly recording President Trump.
Goodlatte told reporters that he could issue the subpoena as soon as Thursday, when Rosenstein is scheduled to meet with Trump at the White House.
Fox News' Samuel Chamberlain contributed to this report
http://feeds.foxnews.com/~r/foxnews/politics/~3/o-O2zwyW4ig/jordan-calls-on-rosenstein-to-testify-before-judiciary-committee.html